Our Story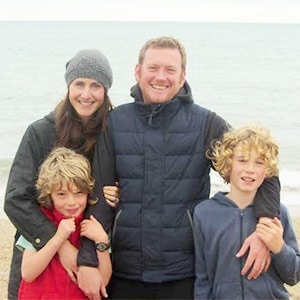 Less Plastic is a family-run, non-profit organisation based on the South Devon coast in the UK. We love spending time on the beach, but hate seeing the plastic rubbish that washes up with every tide – it looks so out of place in such a naturally beautiful setting.
We set up Less Plastic after walking on a beach the day after a winter storm and being shocked by the scale of plastic waste strewn across the entire beach. Recognising many items we used in our daily lives, we decided to take responsibility and do something about it. We learned how to use less plastic as a family and then developed infographics sharing practical tips, to help others to reduce their plastic waste too.
Since then, we've attracted a global social media following of nearly 300K; created a whole series of educational infographics (the original one has been translated into 27 languages so far!); published the world's first book aimed specifically at helping businesses to reduce plastic waste ('Plastic Game Changer'); and shared our plastic reduction expertise with hundreds of individuals, schools, businesses and community organisations around the world.
If you like our work and would like to make a difference to an organisation dedicated to inspiring positive change, you can help us by donating either a one-off payment or a regular amount. We're very grateful for any support you are able to give, it means the world to us and to our oceans.
Amanda & James
Directors, Less Plastic CIC
Professional Bio – Amanda Keetley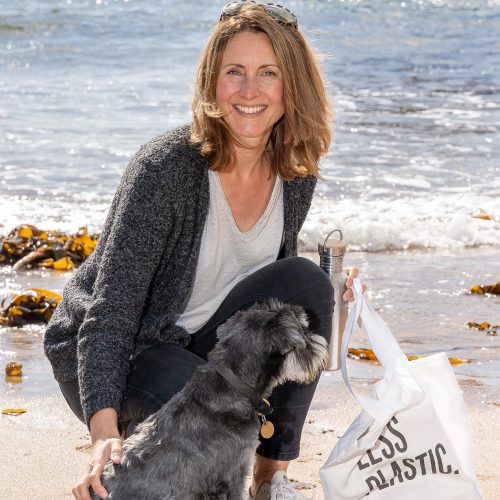 Amanda is a professionally qualified Marketing expert with 20 years' experience, specialising in strategy and communications. She founded Less Plastic, initially as a side-project, to raise awareness of ocean plastic and share simple ways to reduce plastic waste. She has since shifted her full-time focus onto the cause, and brought the "less plastic lifestyle" to a global audience via her infographics, blog and social media platforms; highlighting practical strategies to use less plastic.
She's written a book, Plastic Game Changer, to empower professionals to accelerate plastic reduction efforts in their organisations; featuring her practical five-step framework to become a Plastic Game Changer and invaluable insights from best practice case studies. She offers talks, consultancy services and educational materials to inspire behaviour change and is working on a new global #LessPlasticAmbassador programme to convert awareness into action in communities around the world.
She is also exploring ways that businesses and communities can strive for a 'net positive' impact that goes beyond stopping plastic pollution, and strives to restore nature with regeneration projects, to repair the damage we've caused so that caring for nature becomes the new norm.
In her spare time, she enjoys coast walks, kayaking and sea swims. She organises monthly community beach cleans and leads her local Surfers Against Sewage Plastic Free Communities campaign in her hometown, Kingsbridge in South Devon.
See Amanda's LinkedIn profile.
Professional Bio – James Keetley MCIPS
James has 25 years experience in Procurement, Operations and Commercial Leadership, in both private and public sector oraganisations in multiple industries.  He was as a Director for Accenture for 7 years where he led Supply Chain and Procurement transformation for many of the world's leading brands. His most recent role was Head of Procurement for Cornwall Council where he focussed on driving value for money by balancing commercial and social value objectives.
James is highly skilled at leading transformational projects while  ensuring teams remain motivated, operational changes are practical and commercial outcomes are achieved. He is now sharing these skills with Less Plastic to enable us to attract funding to scale-up our impact, and also to help the partner businesses we work with to reduce plastic in their supply chains in a cost neutral way.
James loves being both in the sea as a keen outdoor swimmer, and on it using his SUP, kayak or attempting to surf with his boys.