If you'd like to display any of our Less Plastic or More Nature infographics in your business, school, or community – please feel free to download them using the links below.
Simply click on the image of the poster you'd like, and you will be able to download the print-ready portrait PDF poster file (size A4, 210 mm x 297 mm, 8.25 in x 11.75 in – suitable for most standard printers).
Thank you for helping us to raise awareness of the issues of plastic pollution and the practical steps we can all take to reduce plastic waste!
We also love hearing how you've used our images in your business, school or community, and how many people have seen them – please get in touch to tell us your stories and we might be able to share on our social media too.
To receive all our latest FREE resources as soon as they're created, please sign up to our email list. 
As a non-profit, we're very grateful for any donations to support our work – as an individual or on behalf of your organisation – which enable us to create more inspiring designs. You can make a monthly or one-time donation here.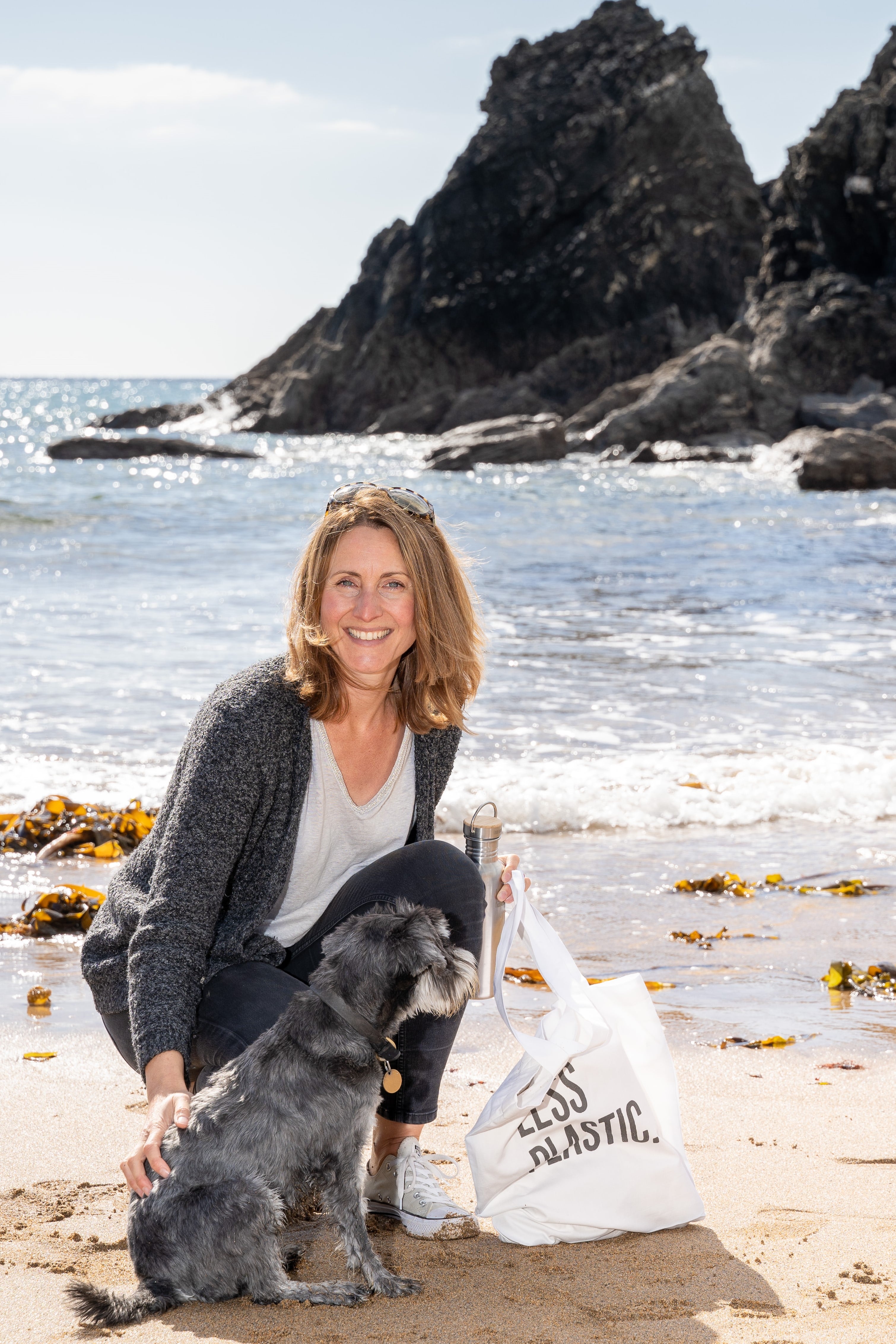 Amanda Keetley is a professionally qualified Marketing expert with over 20 years' experience, specialising in strategy and communications.
She founded Less Plastic in 2015 to raise awareness of the ocean plastic crisis and inspire individuals, organisations & communities around the world to use less plastic. She has brought the "less plastic lifestyle" to a wide audience via her blog, infographics and social media following.
Amanda wrote the world's first book to help businesses reduce plastic waste,  called Plastic Game Changer, which features her five-step framework to accelerate plastic reductions plus invaluable insights and best practice case studies. She offers talks & workshops, consultancy and infographics to inspire positive change.
In her spare time she organises monthly community beach cleans and also loves dog walks, yoga, kayaking, snorkelling, and the thrill of running into the cold sea with no wetsuit!
You can find her on Instagram, Facebook, Twitter and LinkedIn.