If you're inspired to make a meaningful difference to plastic pollution, we'd love your help!
We're very grateful for any support of our mission to see less plastic on our planet; by raising awareness of the issues with single-use plastic, and sharing practical tips and strategies to live and work with less plastic.
If you'd like to get more involved with the Less Plastic cause, here are some ideas of big or small ways you can help:
✨ Follow us on social media @LessPlasticUK and share our content with your friends, family, colleagues, and community 
✨ Display our infographics in your workplace or community space to inspire positive behaviour change to reduce plastic waste 
✨ Head to the Plastic free living hub for hints and tips to living with less plastic 
✨ Make a #LessPlasticPledge by committing to adopt new Less Plastic habits in your life and encourage your friends and family to make a pledge too 
✨ Wear our Plastic Activist clothing (T-shirts, Jumpers & Tote Bags) and buy them as ethical, plastic-free gifts for friends and family too 
✨ Email us with pictures of what you're up to, or tag us in your social media posts (@LessPlasticUK) – we love to hear from you and are so inspired by the movement of people determined to prevent plastic pollution 
✨ Organise a fundraising activity such as a cake sale, sponsored run, litter pick, or anything else that captures your imagination and donate the proceeds to support Less Plastic 
✨ Make a monthly or one-time donation  to support our planet-protecting campaigns 
Thank you very much for any support you would like to give us, it means the world to us! 
Please do get in touch if you'd like to explore any other ways you'd like to get involved. 
Less Plastic CIC is a UK-based non-profit with a large global social media following ran by, City to Sea, an environmental organisation on a mission to stop plastic pollution. We run people-powered, community–serving campaigns that help individuals and businesses to change the world whilst having some fun on the way. The problem might be complicated, but we think the solutions don't have to be. 
Get the latest news from us and our campaigns. Or visit our media centre to hear our opinions on the latest issues with plastic pollution and why our solutions are here to help. 
#LessPlastic #LessPlasticPledge #LessOceanPlastic #PlasticGameChanger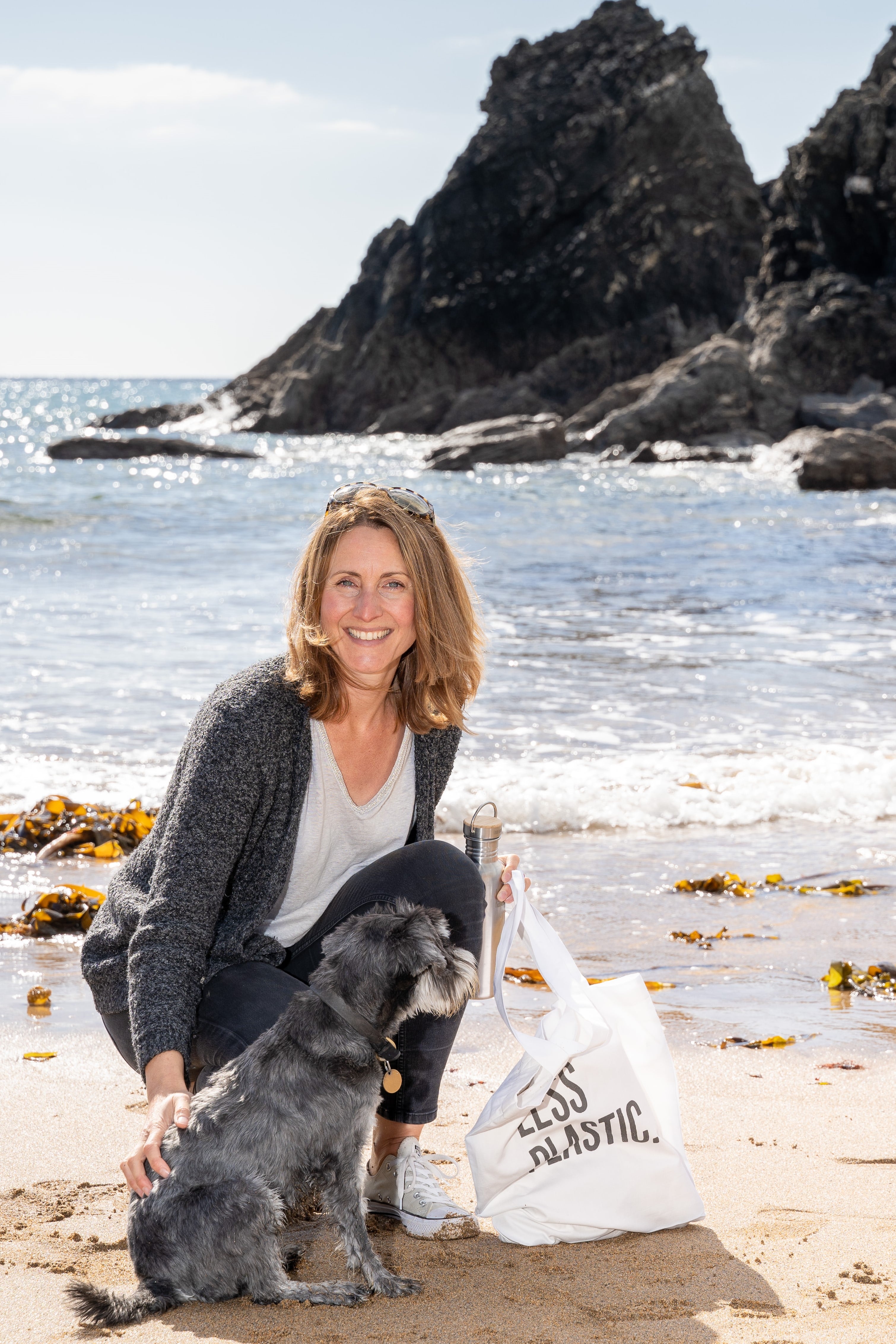 Amanda Keetley is a professionally qualified Marketing expert with over 20 years' experience, specialising in strategy and communications.
She founded Less Plastic in 2015 to raise awareness of the ocean plastic crisis and inspire individuals, organisations & communities around the world to use less plastic. She has brought the "less plastic lifestyle" to a wide audience via her blog, infographics and social media following.
Amanda wrote the world's first book to help businesses reduce plastic waste,  called Plastic Game Changer, which features her five-step framework to accelerate plastic reductions plus invaluable insights and best practice case studies. She offers talks & workshops, consultancy and infographics to inspire positive change.
In her spare time she organises monthly community beach cleans and also loves dog walks, yoga, kayaking, snorkelling, and the thrill of running into the cold sea with no wetsuit!
You can find her on Instagram, Facebook, Twitter and LinkedIn.