We're always being asked what products we use to reduce plastic pollution. So we decided to create a Less Plastic Shopping Guide to share our favourite product swaps that have helped us to use less plastic in our daily lives, and dramatically reduce the plastic waste we create.
Compared to just a few years ago, there is now a huge choice of ethical, sustainable, plastic-free products – which is amazing for the planet but can be overwhelming as a customer, particularly if you're just starting out on your 'less plastic' journey.
Buy Less Stuff
Of course, the most planet-friendly and purse-friendly approach is to buy less stuff in the first place!
But when you need to replace something, and you're looking for alternatives that reduce your plastic footprint, we hope the Less Plastic Shopping Guide will save you some of the time and money we've spent discovering our favourite ways to live with less plastic.
The Power of Your Purse
As individuals, one of the key ways we can influence companies to do the right thing is by using the 'power of our purse'. They say that every purchase you make is a vote for the world you want to see.
With the multiple environmental emergencies we're facing, it's more important now than ever to spend wisely with companies who offer ethical products and services.
Support Small Businesses & Social Enterprises
Many of the companies featured on our list are small, ethical businesses or social enterprises that set up specifically with the mission to reduce plastic pollution.
As well as being plastic-free, many of the products are also palm oil-free, vegan, or using recycled materials and sustainable supply chains. We'd love for you to support these wonderful companies who are working hard to change the world with how they do business.
Save Time & Money
The products featured on our list sometimes initially cost slightly more than the single-use plastic alternatives, but over time most people save money when they switch to reusable, refillable, plastic-free products.
You can use the switch to less plastic living as an opportunity to simplify your life (less clutter in your bathroom and kitchen!) – choosing a lifestyle with fewer, yet higher quality, products. This also means they will last longer, which saves you time and money not having to replace them, as well as being better for the planet.
Use Our Guide To Reduce Plastic Waste
See here: Less Plastic Shopping Guide for products that help you use less plastic for Bathroom & Beauty, On-The-Go, Kitchen & Food, and Fashion & Lifestyle.
We'll be adding to the Less Plastic Shopping Guide as we discover new plastic-free products, so check back regularly! We are also planning to add a new Baby & Toddler section in the spring.
Disclaimer – we approached everyone on the list because we genuinely LOVE their products and wanted to feature them. Most have kindly made a donation to support our non-profit work, in return for mentioning them. If you use the links and codes in our guide to make a purchase, some will donate a percentage of the sale back to support the Less Plastic cause.
[The products listed are UK or European companies because that's what we're familiar with. We hope to offer an International Less Plastic Shopping Guide in future.]
To keep up to date with Less Plastic news, sign up here.
#LessPlastic #LessPlasticPledge #LessPlasticShopping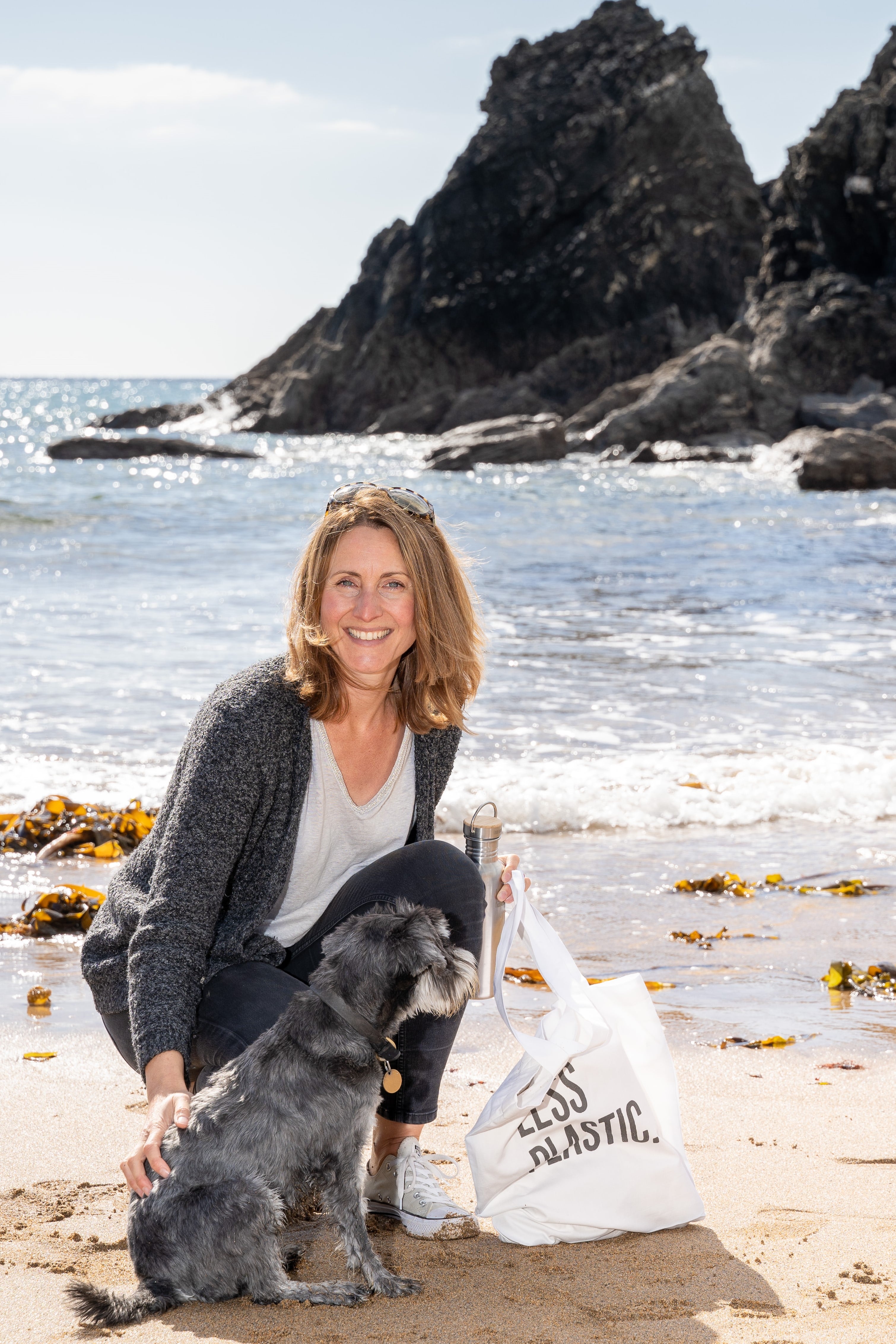 Amanda Keetley is a professionally qualified Marketing expert with over 20 years' experience, specialising in strategy and communications.
She founded Less Plastic in 2015 to raise awareness of the ocean plastic crisis and inspire individuals, organisations & communities around the world to use less plastic. She has brought the "less plastic lifestyle" to a wide audience via her blog, infographics and social media following.
Amanda wrote the world's first book to help businesses reduce plastic waste,  called Plastic Game Changer, which features her five-step framework to accelerate plastic reductions plus invaluable insights and best practice case studies. She offers talks & workshops, consultancy and infographics to inspire positive change.
In her spare time she organises monthly community beach cleans and also loves dog walks, yoga, kayaking, snorkelling, and the thrill of running into the cold sea with no wetsuit!
You can find her on Instagram, Facebook, Twitter and LinkedIn.