WELCOME
We're an ocean-loving, non-profit Community Interest Company, founded by Amanda and James in 2015 to raise awareness of ocean plastic and provide practical ways for individuals & organisations to make a difference by using less plastic and taking actions that restore nature.   
In 2022, James and Amanda passed on the baton and left the legacy of Less Plastic in the safe hands of City to Sea- an organisation with a shared vision to see a world where people use less plastic, who are on a mission to stop single-use plastic at source.  
Our infographics, Amanda's book, and talks & workshops  have inspired behaviour change in businesses, schools, and communities all over the world. We also work with businesses, individuals, community groups, NGOs and governments to make change happen.   
You can get involved by making a #LessPlasticPledge, following us on social media, and sharing our campaigns to inspire your friends, family, and colleagues to make positive changes too. 
#LessPlastic #MoreNature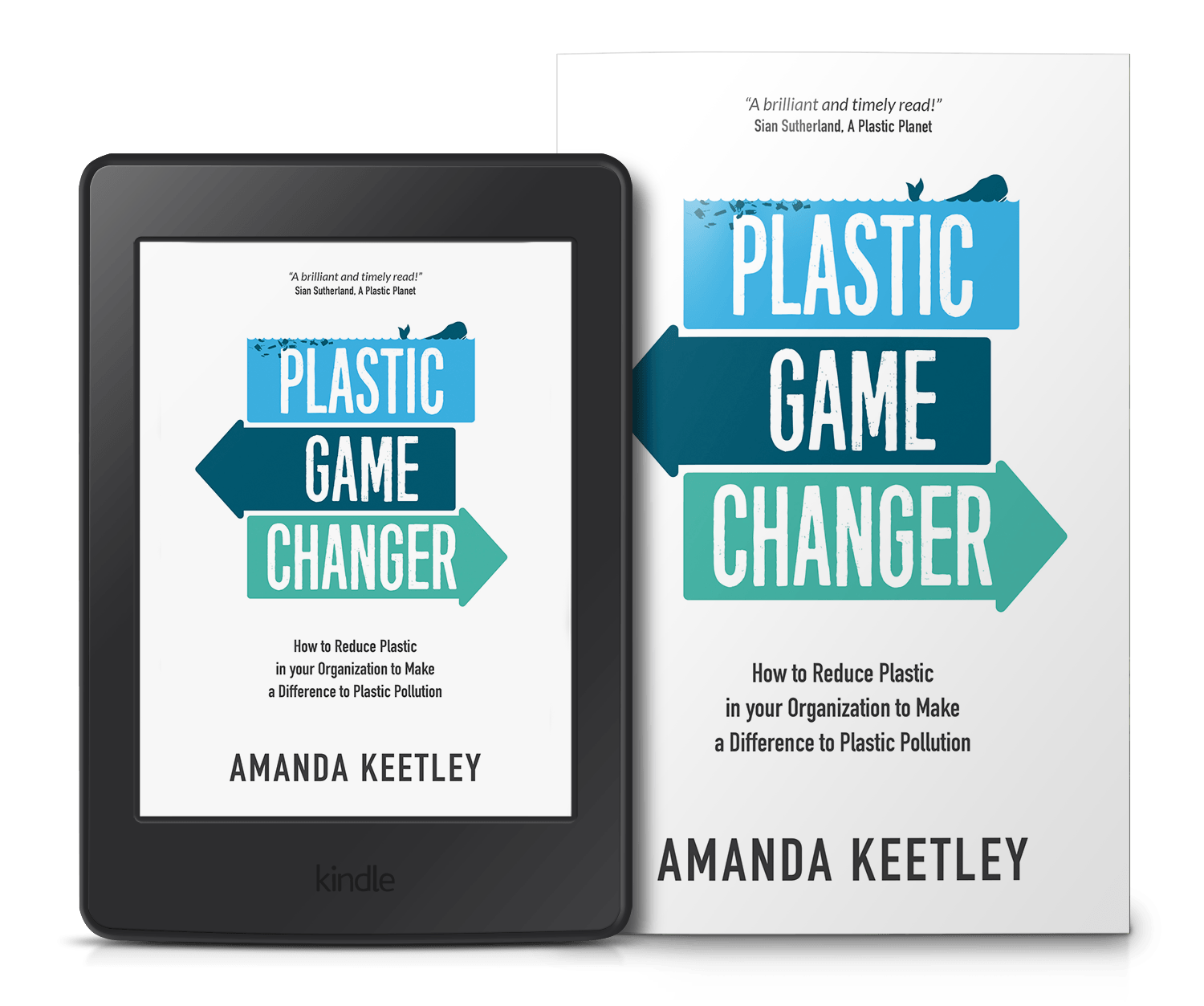 Ready to make a difference to ocean plastic?
Plastic Game Changer is an inspirational, practical book written to empower professionals to reduce plastic waste in their organizations.
Find out more
Available as Kindle & Paperback
Subscribe to our newsletter
Discover tips and strategies to reduce plastic at home, at school, in your workplace, or on-the-go.