Our passion, expertise, and resources will fast-track your organisation's plastic reduction project, enabling you to become a Plastic Game Changer.
We've created 3 consultancy products that will enable you to meet your plastic reduction objectives more quickly by:
engaging your colleagues around the issue of preventing plastic pollution
accelerating the implementation of your action plan to reduce plastic waste
celebrating your plastic reduction successes & sharing your insights to amplify your positive impact
All three products follow our 5 step process to become a Plastic Game Changer. They've been created drawing on our  deep experience in this area, and include the many tools & resources we've developed to reduce plastic waste.
Scroll down for more details about our Plastic Game Changer consultancy .
To discover how Less Plastic can help you meet your business, CSR, SDG and ESG objectives - to be a more environmentally and socially responsible company - see our partner packages.
our plastic game changer PRDUCTS:
Which product you choose will depend on which stage you are at with your plastic reduction journey, and what external support you require to see it through.
All are delivered by Amanda Keetley, Founder of Less Plastic, author of 'Plastic Game Changer' and a recognised authority in the plastic reduction space.
Please get in touch to enquire about availability and discuss how we can best meet your objectives.
Kick-start your plastic reduction journey with PGC Engage
Motivate your team with a talk/Q&A for a larger audience, or a half-day workshop for a smaller group of employees responsible for delivering the project internally
We'll highlight the urgency of the plastic pollution crisis and how your employees can make a difference both personally and in their professional roles
We'll share our practical five-step framework to reduce plastic in your organisation and invaluable best practice from companies that have done it already
Attendees will identify the key sources of single-use plastic in their roles and be invited to make a pledge to reduce plastic waste
Find out more about our talks & workshops, with testimonials here
Talk = £750, Workshop = £1500 (plus any travel/accommodation expenses) Remote webinar = £350
Tap into our expertise and resources to fast-track your plastic reduction journey with PGC Accelerate
We'll have an initial call to check alignment, agree objectives, and kick-off engagement
We'll then conduct an on-site audit for up to 2 days, including interviews with key stakeholders to benchmark your current plastic waste levels
We'll process the findings, combine them with our insights, and provide recommendations for you to take forward in your internal action plan
Fee for above = £5000 (plus any travel/accommodation expenses)
Option to add a co-branded transition guide to enable smooth implementation of plastic reduction project within the business for an additional £3000
Celebrate the success of your plastic reduction project and amplify its positive impact with PGC Celebrate
It's essential to measure plastic savings achieved and maximise the opportunities to communicate them effectively both internally and externally
We'll share our tools to measure your plastic savings and co-create a visual representation illustrating the positive impact of the changes you've made
We'll advise how to incorporate your plastic reductions into your marketing strategy to maximise the potential of your positive news stories and share best practice to inspire other companies to act too
Working with us also enables you to share your successes and position you as a 'Plastic Game Changer' via our website and social platforms @LessPlasticUK with >300K followers
Fee for above = £3750 (plus any travel/accommodation expenses)
Please Get In Touch
To enquire about availability
our 5 step plastic game changer method
1. Open your eyes to the plastic problem and envisage your company as part of the solution
2. Plot your current plastic usages and identify what needs to change
3. Pledge your commitment publicly to specific plastic reduction targets
4. Encourage creative ideas from your team, form a plan, and implement it
5. Share best practice and promote your successes to inspire others to act too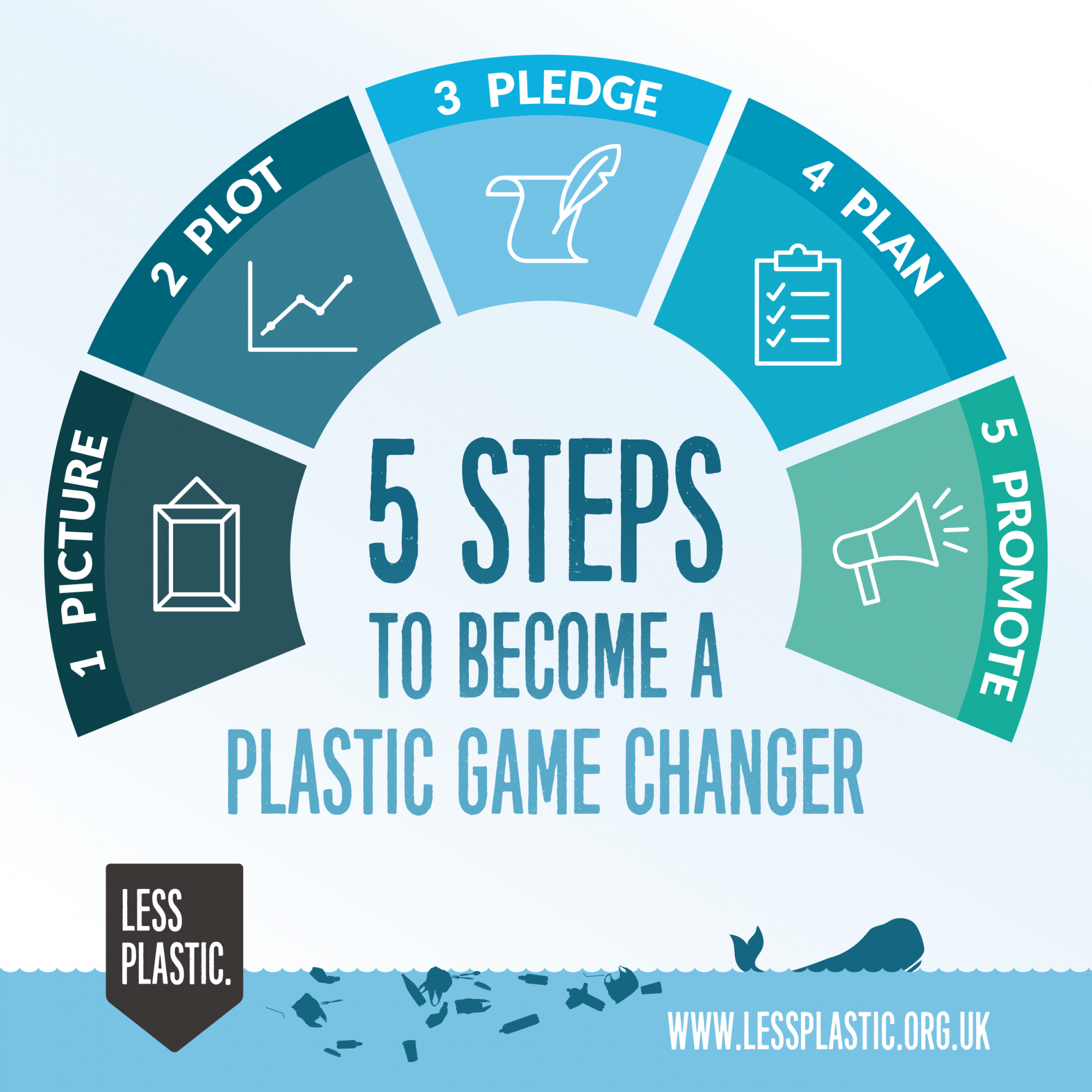 Professional Bio - Amanda Keetley MCIM, Co-Founder & CEO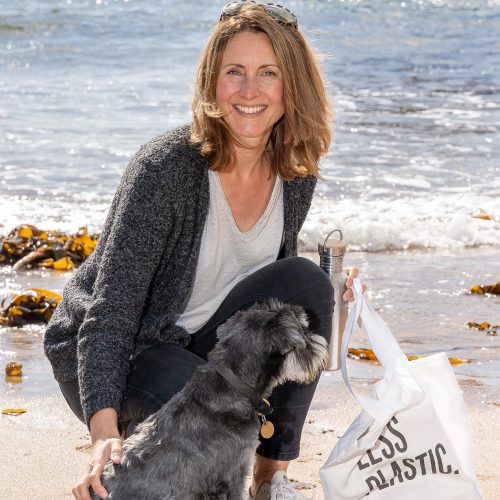 Amanda is a professionally qualified Marketing expert with 20 years' experience, specialising in strategy and communications. She founded Less Plastic, initially as a side-project, to raise awareness of ocean plastic and share simple ways to reduce plastic waste. She has since shifted her full-time focus onto the cause, and brought the "less plastic lifestyle" to a global audience via her infographics, blog and social media platforms; highlighting practical strategies to use less plastic.
She's written a book, Plastic Game Changer, to empower professionals to accelerate plastic reduction efforts in their organisations; featuring her practical five-step framework to become a Plastic Game Changer and invaluable insights from best practice case studies. She offers talks, consultancy, and educational materials to inspire behaviour change in businesses, schools and communities around the world.
She is also exploring ways that businesses and communities can strive for a 'net positive' impact that goes beyond stopping plastic pollution, and strives to restore nature with regeneration projects, to repair the damage we've caused so that caring for nature becomes the new norm.
In her spare time she organises monthly community beach cleans and also loves dog walks, yoga, kayaking, snorkelling, and the thrill of running into the cold sea with no wetsuit!
See Amanda's LinkedIn profile.
Professional Bio - James Keetley MCIPS, Co-Founder & COO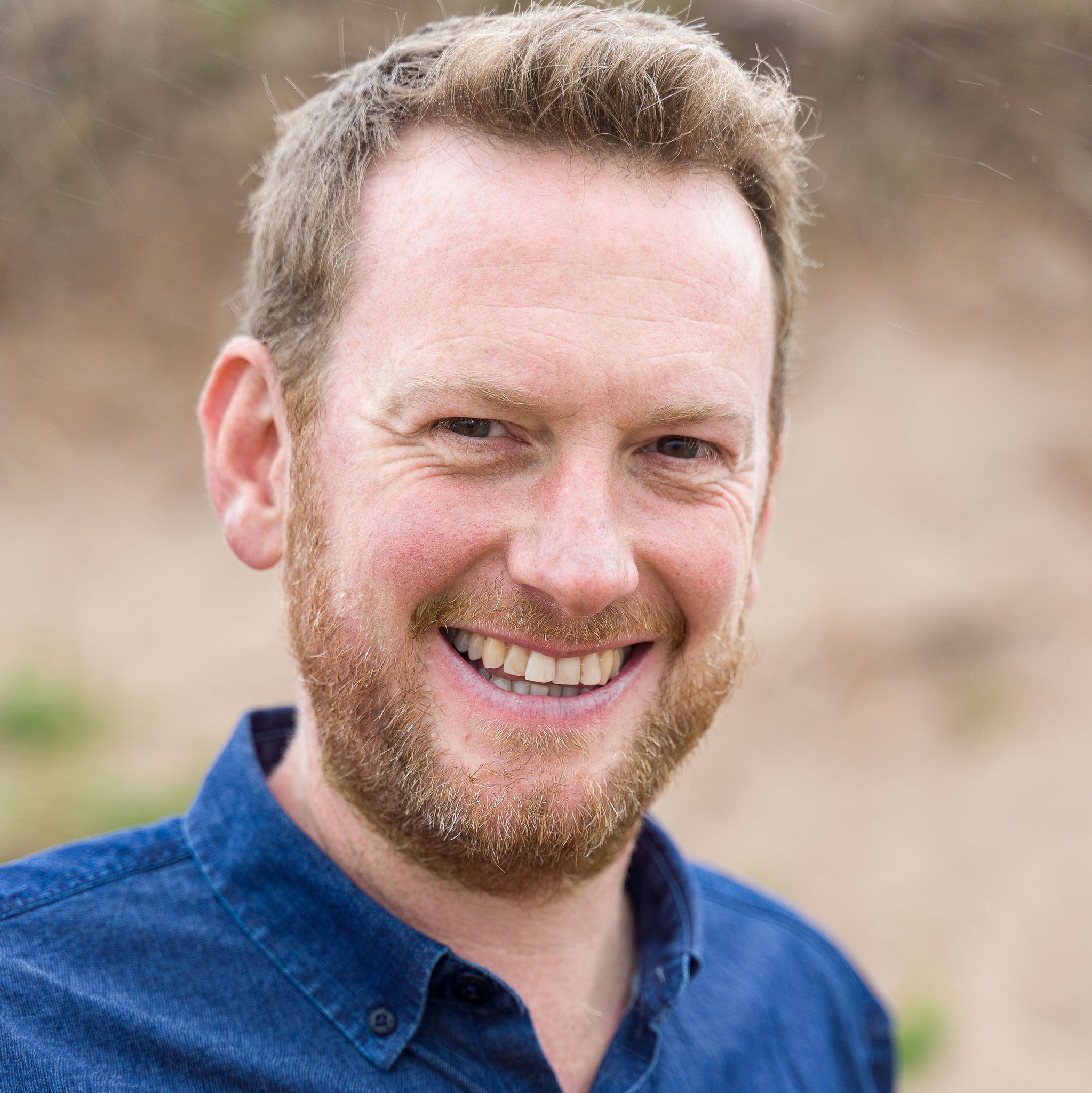 James has 25 years experience in Procurement, Operations and Commercial Leadership, in both private and public sector oraganisations in multiple industries.  He was as a Director for Accenture for 7 years where he led Supply Chain and Procurement transformation for many of the world's leading brands. His most recent role was Head of Procurement for Cornwall Council where he focussed on driving value for money by balancing commercial and social value objectives.
James is highly skilled at leading transformational projects while  ensuring teams remain motivated, operational changes are practical and commercial outcomes are achieved. He shares these skills with Less Plastic enabling us to scale-up our impact, while also helping the businesses we work with to reduce plastic in their supply chains in a cost neutral way.
James loves being both in the sea as a keen outdoor swimmer, and on it using his SUP, kayak or attempting to surf with his boys.