We work with businesses of all sizes, from a wide selection of industries, to enable them to reduce plastic waste and make a difference to plastic pollution.
There is a strong business case for minimising your plastic footprint, and we have found that a company's plastic reduction project can fulfil a variety of departments' objectives, including Human Resources, Sales & Marketing, Environment Health & Safety, Facilities, and Corporate Social Responsibility.
We use the five-step framework we developed for our book, Plastic Game Changer, to support you with defining, measuring and achieving your plastic reduction goals, wherever you are on your journey. Scroll down for further detail of our 'Plastic Game Changer 5 Ps'.
We've also worked with several clients as an advisor to their existing journey, dialling into their project calls to offer an external perspective or guiding hand at different stages of the project.
Less Plastic is also pleased to work alongside other sustainability consultants as part of their team, to offer plastic reduction expertise.
We're happy to work onsite with clients but can also deliver our services remotely using various technologies.
Get in touch to enquire about our consultancy services to help you reduce plastic in your business.
Open your eyes to the plastic problem and envisage your company as part of the solution
Amanda Keetley, our founder, will deliver a talk or workshop to engage your employees, supported by our materials (infographics, books, pledge templates) to create awareness of the plastic problem and a sense of responsibility within the business to be part of the solution. She will work with your leadership team to identify Less Plastic Champions within your business, potential resources required, and agree a vision of your plastic reduction objectives.
Example: We recently worked with one of Europe's largest manufacturing companies to run a workshop that formed part of a two-day EHS (Environment, Health & Safety) event. This helped energise the team and kick-start their plastic reduction journey across multiple business units. Amanda also regularly delivers employee engagement talks for all sizes of companies and has featured on several expert panels.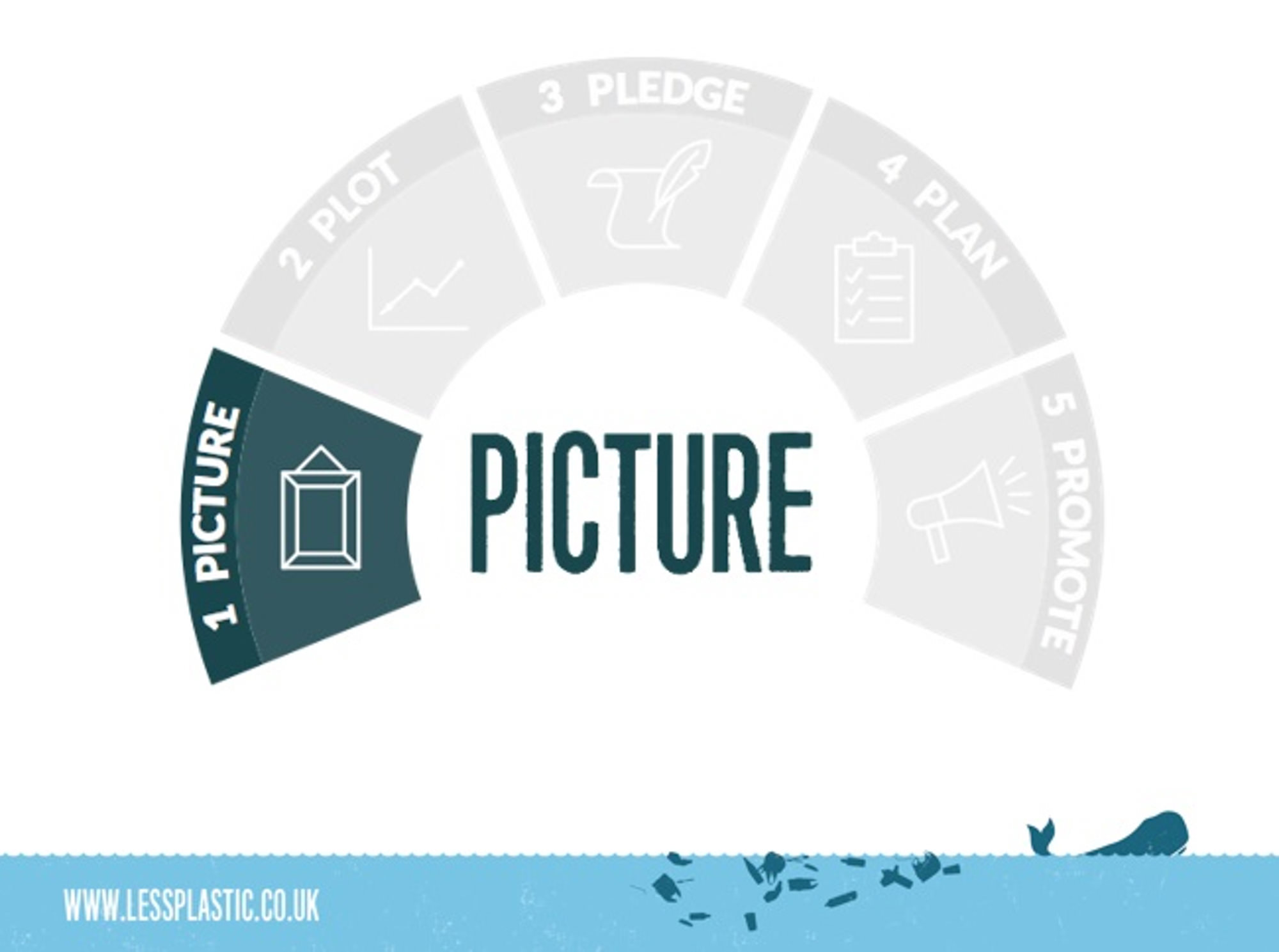 Plot your current plastic usage and identify what needs to change
Less Plastic will work with your team to conduct an audit of plastic usage across your business or business unit, using  the Plastic Game Changer approach and templates to identify the cost, quantity, and weight of single-use plastics used to create benchmarks and identify before and after impact of activity and planned course of action, quick wins etc.
Example: We recently ran plastic audits for several small to medium size businesses in Exeter funded by the Business Improvement District and BinIt as part of a drive to reduce waste in the city. Less Plastic provided valuable insights, quick wins, and recommendations for more sustainable alternatives.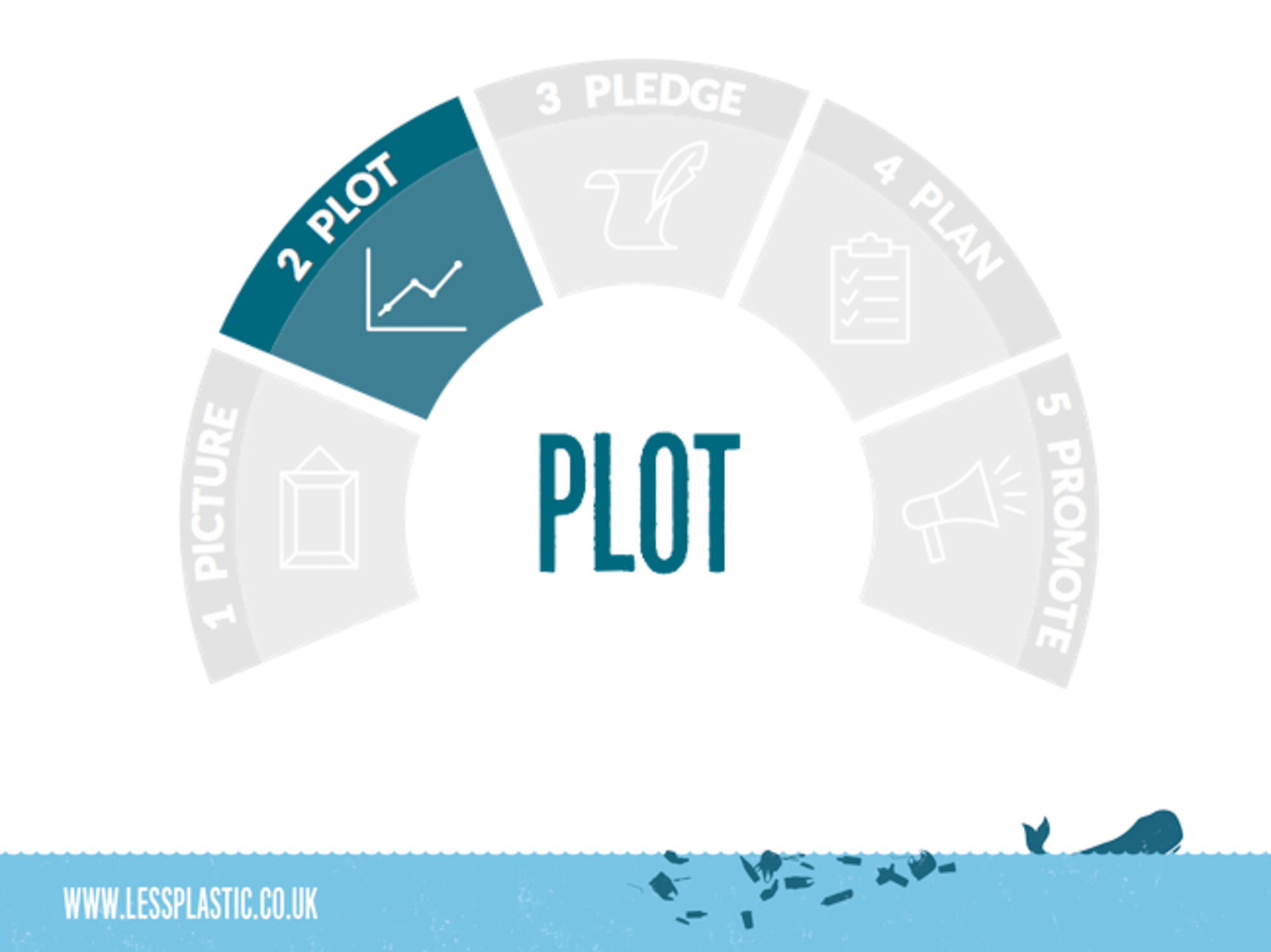 Assist you in setting meaningful targets and making a public commitment to deliver them
Based on our understanding of your industry and experiences with other businesses, we can help you agree to bold but realistic targets, and using our tools and templates to share these pledges both inside and outside your organisation.
Example: Less Plastic will be launching a #LessPlasticPledge campaign in January 2020 – which can be used by individuals, teams and at company-level to make public your commitment to reduce plastic, to help keep you focussed and accountable.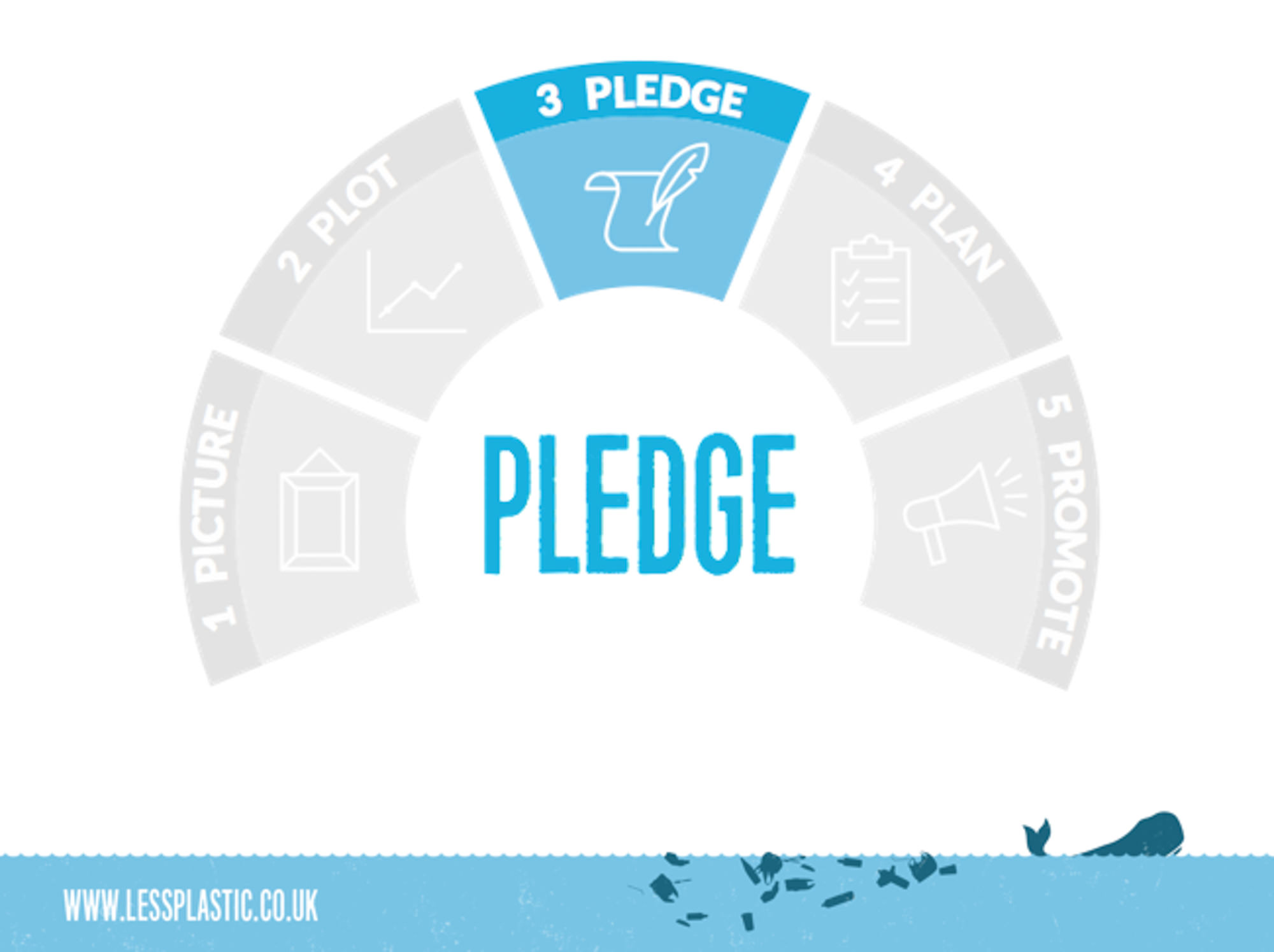 Work with you to research the alternatives, create an action plan, and implement it
Less Plastic runs creative ideas workshops to generate action plans and plastic reduction initiatives. We can support in coming up with the ideas and implementation; whether through internal plastic reduction activities, identifying alternative products or packaging, supplier collaboration, or supply chain transformation.
Example: We recently worked with a company in the drinks industry to help them produce a co-branded transition guide converting their business to single-use plastic free. The transition guide is an accessible toolkit for all individuals across their business to refer to using Less Plastic's highly visual infographics.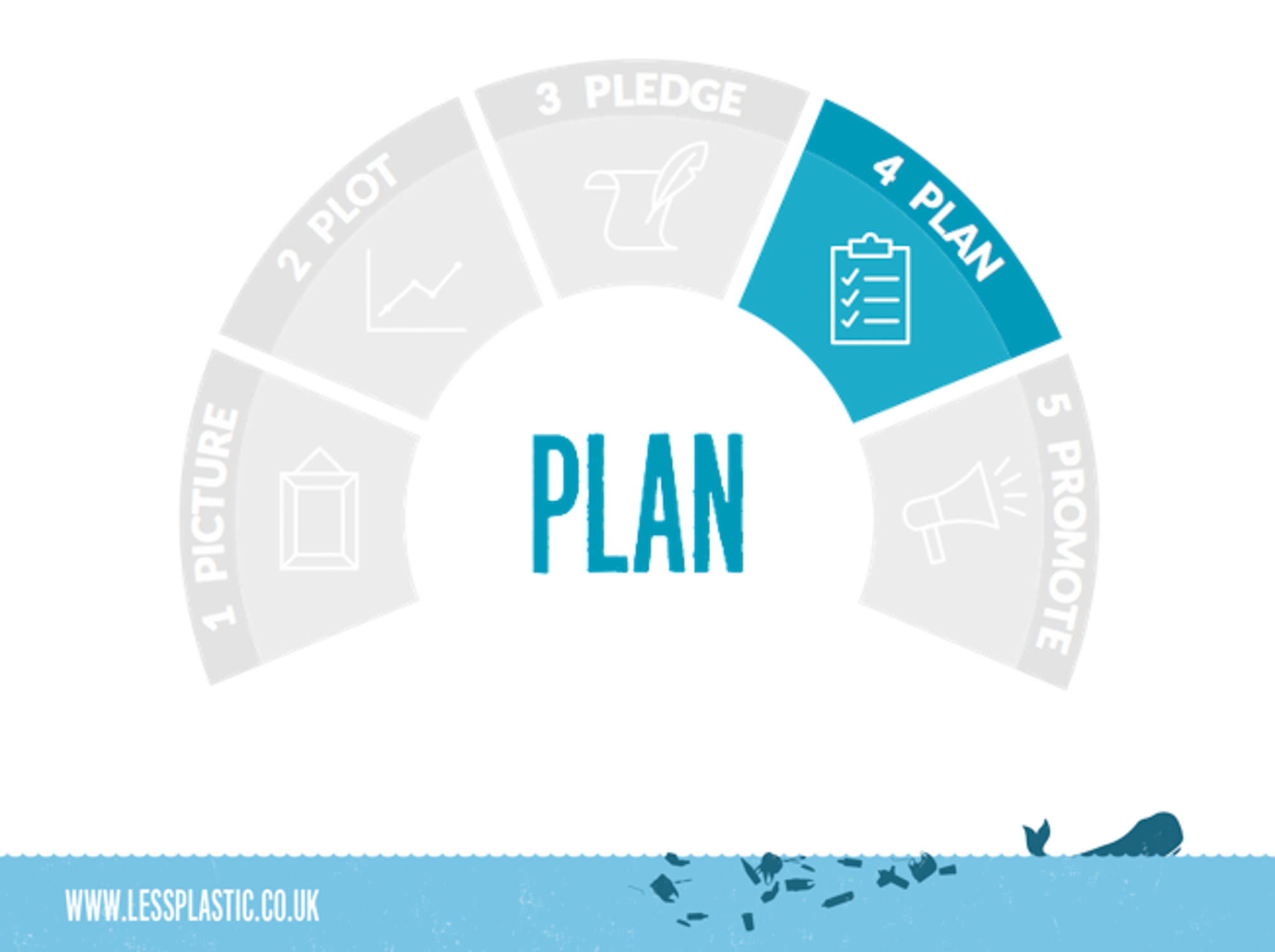 Helping you promote your successes & share best practice to inspire others to act too
Less Plastic can co-create communications to share your successes that can be used internally for employee engagement, and/or externally to attract customers, and to show leadership by sharing best practice to inspire others in your industry. We will share your story as a case study and promote your plastic reduction successes via our blog, email and extensive social media following - for maximum positive impact.
Example: We recently produced a co-branded infographic with a leading sustainable online fashion retailer to share the methods they had used to reduce plastic from their packaging and supply chain.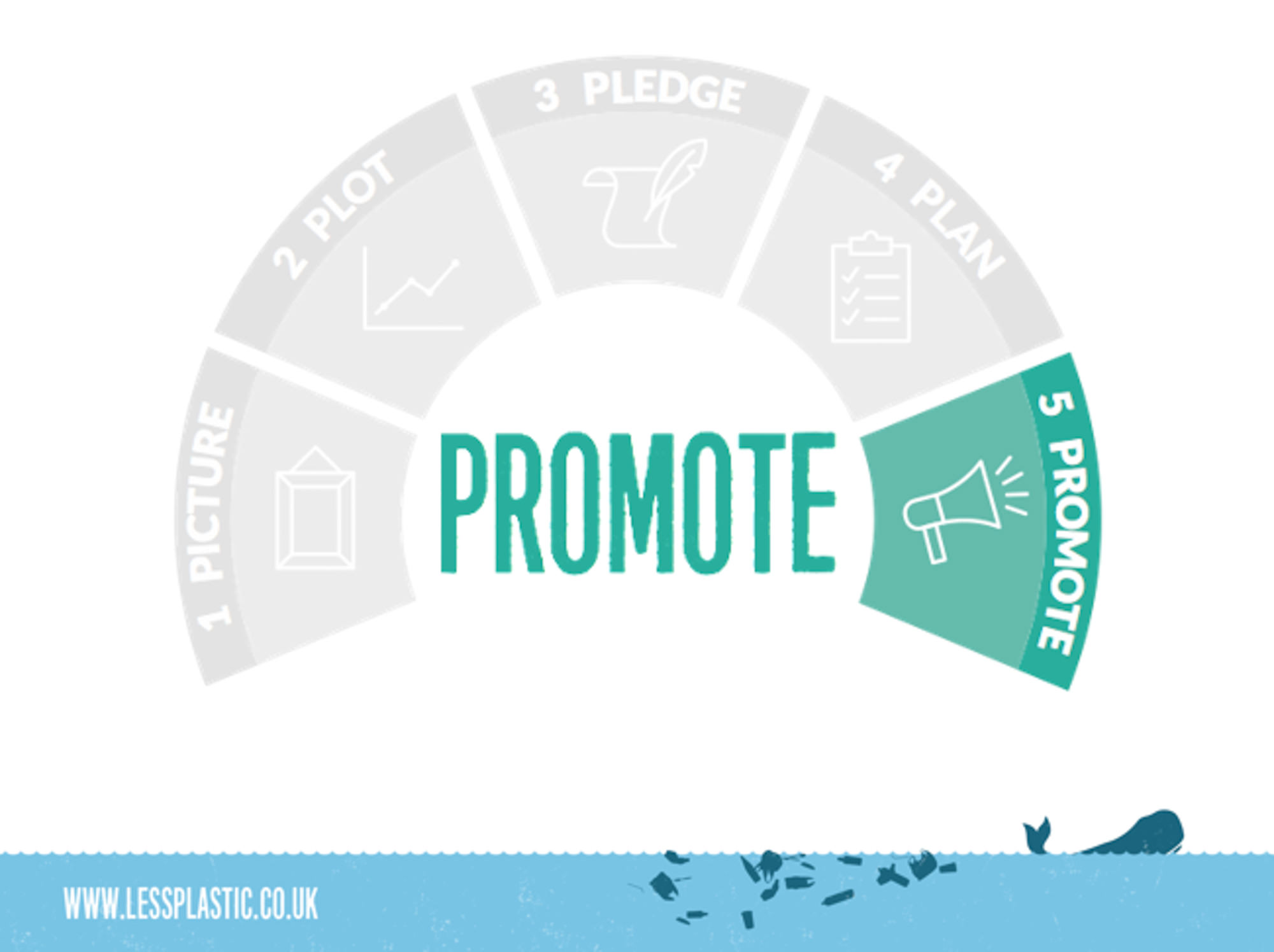 Whilst we have found the 5Ps a successful way to approach plastic reduction within organisations we are happy to discuss where you are in this journey and create a bespoke response to your specific requirements.
Get in touch to enquire about our consultancy services to help you reduce plastic in your business.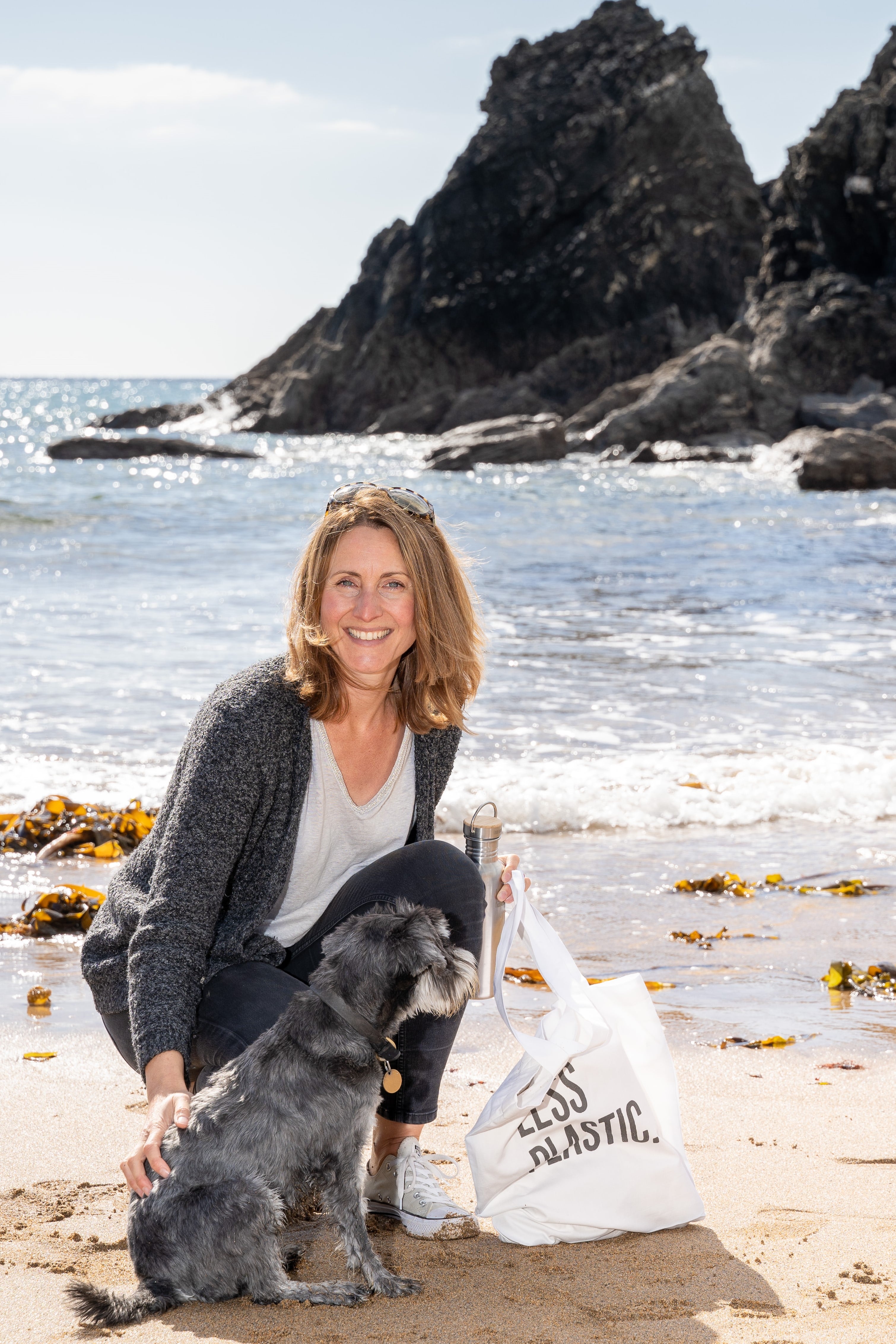 Amanda Keetley is a professionally qualified Marketing expert with over 20 years' experience, specialising in strategy and communications.
She founded Less Plastic in 2015 to raise awareness of the ocean plastic crisis and inspire individuals, organisations & communities around the world to use less plastic. She has brought the "less plastic lifestyle" to a wide audience via her blog, infographics and social media following.
Amanda wrote the world's first book to help businesses reduce plastic waste,  called Plastic Game Changer, which features her five-step framework to accelerate plastic reductions plus invaluable insights and best practice case studies. She offers talks & workshops, consultancy and infographics to inspire positive change.
In her spare time she organises monthly community beach cleans and also loves dog walks, yoga, kayaking, snorkelling, and the thrill of running into the cold sea with no wetsuit!
You can find her on Instagram, Facebook, Twitter and LinkedIn.
James has 25 years experience in Procurement, Operations and Commercial Leadership.
He has worked across both private and public sector oraganisations in multiple industries.  James spent 7 of the last 9 years working as a Director for Accenture leading his outsourced procurement team across the Globe. This work focussed heavily on Supply Chain and Procurement transformation for many of the worlds leading brands. A key part of this role was being able to lead and motivate large teams through extensive change whilst delivering significant cost reduction.
Most recently James worked as Head of Commercial for Cornwall Council and it was in this role that he had leadership responsibility for the Councils Commercial Strategy – ultimately driving value for money by balancing both commercial and social value objectives.
This combined experience makes him well placed to assist our clients with their plastic reduction journey whilst ensuring teams of individuals remain motivated, operational changes are practical and commercial outcomes are achieved.
James enjoys being both in the sea as a keen outdoor swimmer, and on it, whether using his SUP, Kayak or attempting to surf with his two boys.