We are delighted to announce that Less Plastic founder, Amanda Keetley, has joined Changing Streams CIC as an ambassador. Changing Streams, in partnership with the University of Liverpool, is helping to make the world cleaner and greener, beginning by focusing on the construction industry.
The organisation is working with key figures from major organisations within the construction sector to provide advisory steps that could enable the development of new, alternative materials to be used within their primary products, and for their business practices in general.
Amanda has been brought on board to advise, and share her knowledge and expertise to help Changing Streams bring about this environmentally-friendly evolution. She brings to the table more than 20 years of experience in marketing with a specific focus on business strategy and communication. In 2015, she founded Less Plastic in order to raise awareness about ocean plastic and to share methods of reducing plastic waste. What began as a side-project has since transformed into a full-time focus that has made and continues to make a real impact.
Through her informative blog articles, eye-catching infographics and @LessPlasticUK social media following, Amanda has become a prominent, vocal representative of the cause. She has also written a book entitled 'Plastic Game Changer', the world's first publication designed to help businesses to reduce plastic waste, which includes a five-point plan for company managers across the world to follow.
Amanda commented: "I am excited to become a Changing Streams Ambassador to play a part in helping the construction industry phase out plastic. I am looking forward to sharing Changing Streams' plastic reduction case studies among my audience."
Founder of Changing Streams, Neal Maxwell, commented "We are delighted to have Amanda on board, and we are looking forward to working with her as we continue to spread our key messages about the necessity to eradicate the use and abuse of plastic materials within business environments of all sectors."
Changing Streams wishes to engage with companies and individuals who are passionate about bringing about positive transformations to make our world healthier. Their website provides information about how anyone can contribute by either becoming a member or by making a donation to strengthen the research that they can conduct. Find out more about by visiting www.changingstreams.org.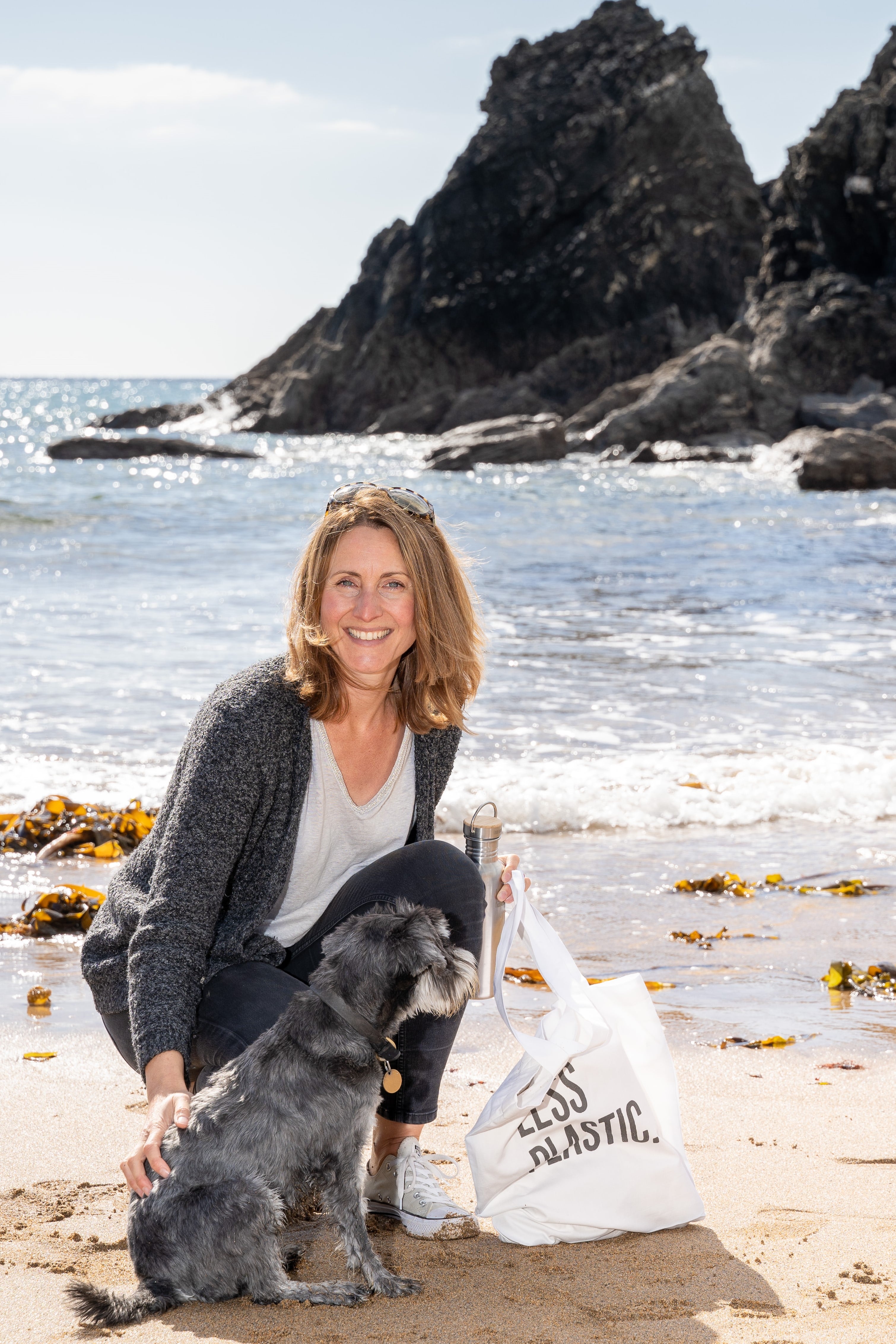 Amanda Keetley is a professionally qualified Marketing expert with over 20 years' experience, specialising in strategy and communications.
She founded Less Plastic in 2015 to raise awareness of the ocean plastic crisis and inspire individuals, organisations & communities around the world to use less plastic. She has brought the "less plastic lifestyle" to a wide audience via her blog, infographics and social media following.
Amanda wrote the world's first book to help businesses reduce plastic waste,  called Plastic Game Changer, which features her five-step framework to accelerate plastic reductions plus invaluable insights and best practice case studies. She offers talks & workshops, consultancy and infographics to inspire positive change.
In her spare time she organises monthly community beach cleans and also loves dog walks, yoga, kayaking, snorkelling, and the thrill of running into the cold sea with no wetsuit!
You can find her on Instagram, Facebook, Twitter and LinkedIn.