Do your plans for 2020 include taking steps to reduce plastic waste at work?
Plastic pollution is one of the biggest threats we face, yet it's also one of the easiest for individuals and businesses to act upon.
While plastic often appears to be the most convenient solution in the short-term; the long-term consequences of excessive plastic use are proving to be disastrous for human health and for the health of our planet.
It's in everyone's interests to prioritise plastic reduction, to stem the flow of plastic pollution; and once you set your mind to it, it's not as hard as you might think.
As well as being the 'right' thing to do for people and planet, there's a strong business case for taking urgent action to reduce plastic waste in your organisation:
✨ Being a leader in your industry
✨ Saving money, improving efficiencies, and cutting business waste costs
✨ Attracting and keeping employees and customers who care about the environment (that's most people now!)
✨ Gaining external recognition for your green practices (whether that's press coverage, awards, certification, or simply a reputation for 'doing the right thing')
A well-run plastic reduction project will help meet many of your company's objectives, including Sales & Marketing; HR & Employee Engagement; EHS, ESG & CSR; and Facilities & Procurement.
Don't get left behind! Many companies are already looking at ways to reduce the plastic waste they create.
They're waking up to the truth that it's everyone's responsibility to minimise the negative impact their business activities have on people and our planet.
Here at Less Plastic, we can help you achieve your plastic reduction goals for 2020:
💫 We've written the world's first book to empower people in business to reduce plastic waste
💫 We offer talks & workshops to engage employees around the issue, sharing strategies & best practice to reduce plastic waste
💫 We provide consultancy services to support you on your company's plastic reduction journey
💫 We have a range of simple, practical, easy-to-action infographics designed to inspire positive change
💫 We've launched a less plastic pledge campaign to help individuals and organisations make a difference by committing to new habits that will reduce plastic waste
Get in touch to explore how we can help you reduce your plastic footprint and help you meet your sustainable business goals in 2020.
To keep up to date with Less Plastic news, sign up here.
#LessPlastic #LessOceanPlastic #SDGs #SustainableBusiness #BusinessPlan #PlasticGameChanger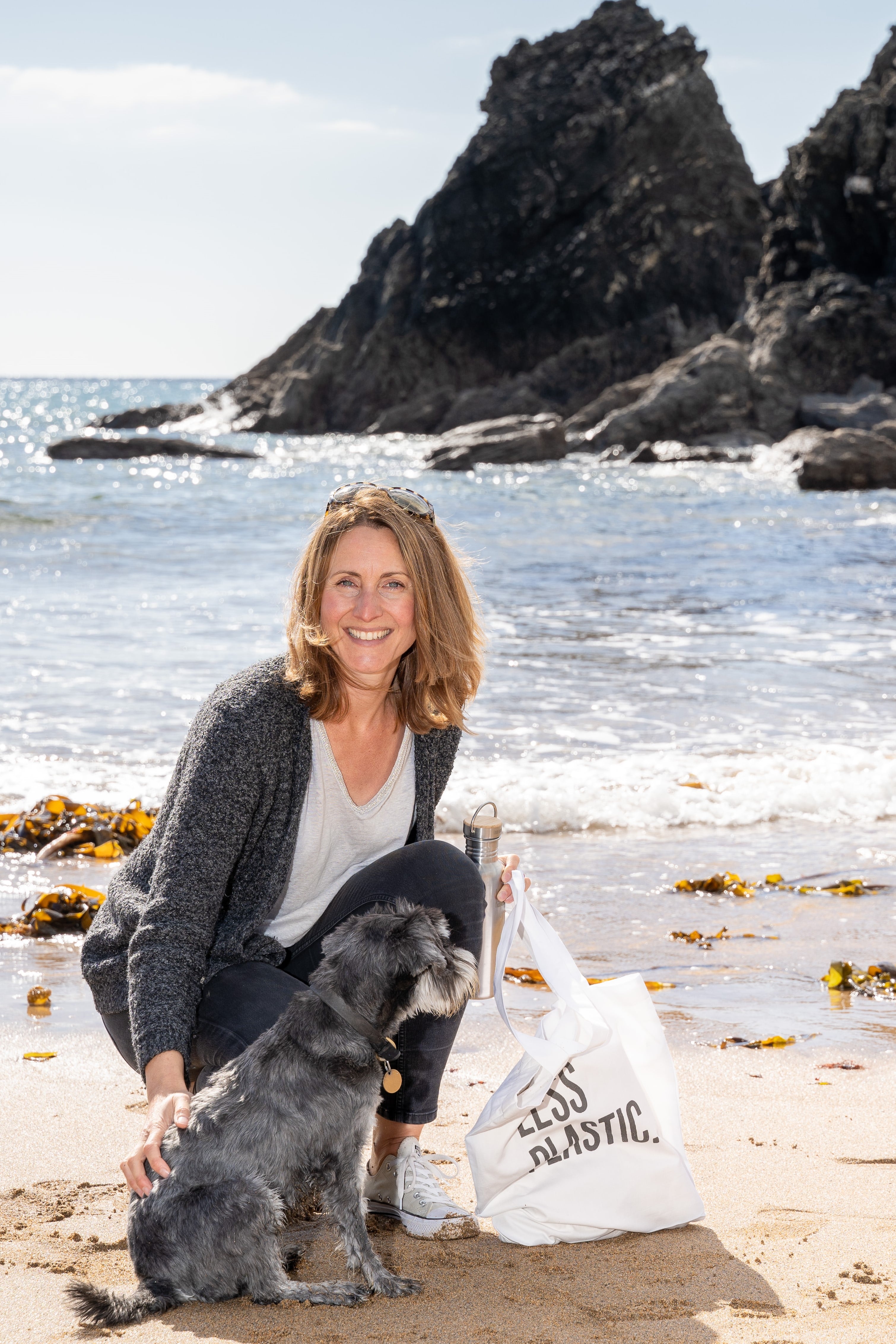 Amanda Keetley is a professionally qualified Marketing expert with over 20 years' experience, specialising in strategy and communications.
She founded Less Plastic in 2015 to raise awareness of the ocean plastic crisis and inspire individuals, organisations & communities around the world to use less plastic. She has brought the "less plastic lifestyle" to a wide audience via her blog, infographics and social media following.
Amanda wrote the world's first book to help businesses reduce plastic waste,  called Plastic Game Changer, which features her five-step framework to accelerate plastic reductions plus invaluable insights and best practice case studies. She offers talks & workshops, consultancy and infographics to inspire positive change.
In her spare time she organises monthly community beach cleans and also loves dog walks, yoga, kayaking, snorkelling, and the thrill of running into the cold sea with no wetsuit!
You can find her on Instagram, Facebook, Twitter and LinkedIn.