An example of a real-world Plastic Game Changer: sharing how other organisations have reduced plastic so you can apply the insights to your organisation too. Discover more ways to reduce plastic in your organisation in our book, Plastic Game Changer.
Hattiers Rum founder, Philip Everett-Lyons, met Amanda Keetley, Less Plastic founder, whilst sailing with a group of like-minded eco-centric individuals onboard a yacht chartered by Devon Power, one of the South West's leading renewable energy developers.
It was this chance encounter that gave Philip the perfect opportunity to pick Amanda's brains and to drill down Hattiers' businesses sustainability aims. Amanda quickly identified the first steps and hurdles in becoming a plastic-free brand, which was invaluable and quickly became the basis of Hattiers' brand ethos. 
1. What prompted your decision to be a plastic-free company and how is this central to your brand ethos?
Hattiers was established in 2017 and from the very first day we had strong views on our responsibilities as a business, brand and rum blender. We made a standpoint to always make the best possible decisions for the future of our business, planet and people – ensuring that the brand is as ethical and sustainable as possible.
Being based in Devon in the fields surrounding the Mothecombe estuary and 800 yards from the sea, nature and protecting natural resources is at the core of our spirit.
When we launched Hattiers, I first heard about the BCorp movement from Tom Bourne, founder or Greenheart Business and a BCorp champion. We are now proud to say that we are in the final stages of becoming a BCorp brand. As we progressed with the BCorp certification process, it was clear that it is the perfect fit for Hattiers and mirrors our view that businesses should be a source for good.
Being plastic-free is at the core of our BCorp application. Not for the fainthearted, the BCorp certification is the most robust and rigorous processes we have ever undertaken. This benchmark certification gives total reassurance that our brand is at forefront of ethical and sustainable practices within our sector.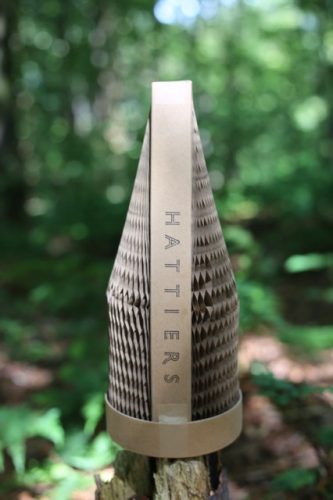 2. How did you find the journey of sourcing sustainable packaging?
Thankfully it is beginning to become easier to source sustainable packaging in the drinks industry, albeit not cheaply.
As with all innovations, those involved at the early stages bear the brunt of the high costs, however, we are more than happy to fund this as we can clearly see the path to reduced costs in the future, and of course the social and economic costs of un-sustainable packaging are much higher year on year.
Our customers are increasingly socially responsible and value brands that take sustainability seriously with the aim to cut out single use plastic a high priority. The balance between cost and value to consumer is getting closer each year, and when consumers are no longer accepting brands or products with single use plastics/non-sustainable packing, we will have made it!
We are starting to see big changes within the industry with one of the world's largest spirits producers, Diageo, launching the first plastic free paper-based spirits bottle for Johnnie Walker. This initiative is ground-breaking and it is fantastic to see such a key player in the industry taking sustainability so seriously. The costs involved for a project of this scale are far beyond a small brand such as ourselves, however, this innovation will hopefully trickle downstream to all brands in time.
The discovery of Flexi-Hex adaptable, plastic-free packaging (pictured above) – that protects our bottles in transit – has been game-changing.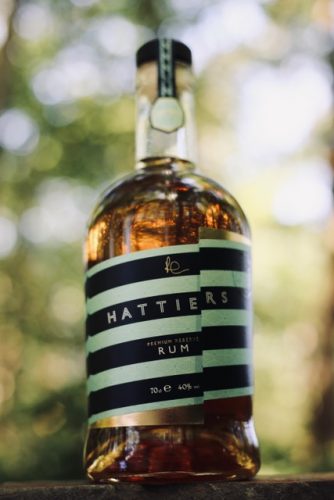 3. What advice would you give to other brands looking to go plastic-free?
When making the decision for your brand to become 'plastic-free' ensure you do not 'Green Wash' your brand but instead look at it as a core pillar of your business.
More and more retailers are including the reduction or removal of single-use plastics in their buying criteria and this will be an integral part of the industry from now on.
It is the responsibility of businesses not to put profits first at the expense of the environment. With this principle, removing plastic from our supply chains and packaging should be a simple exercise. One that is being made easier day by day.
Hattiers is a Premium Blended Aged Rum, blended in Britain, with no added sugar. Designed to be sipped neat, over ice, or as the base of the perfect rum cocktail.
Hattiers is sourced from the across the Caribbean plus many other rum producing nations around the world, then blended with soft water from Dartmoor in Devon, resulting in a signature smooth, accessible and elegant aged rum blend. Sustainably produced and packaged, the founder, Philip Everett-Lyons and his family, work hard to ensure it is the best it can be – sourced, blended, bottled and, of course, enjoyed in good company.  www.hattiers.com
If you'd like to share how you have reduced plastic in your organisation – to help others make positive changes too – please get in touch. We'd love to share your story!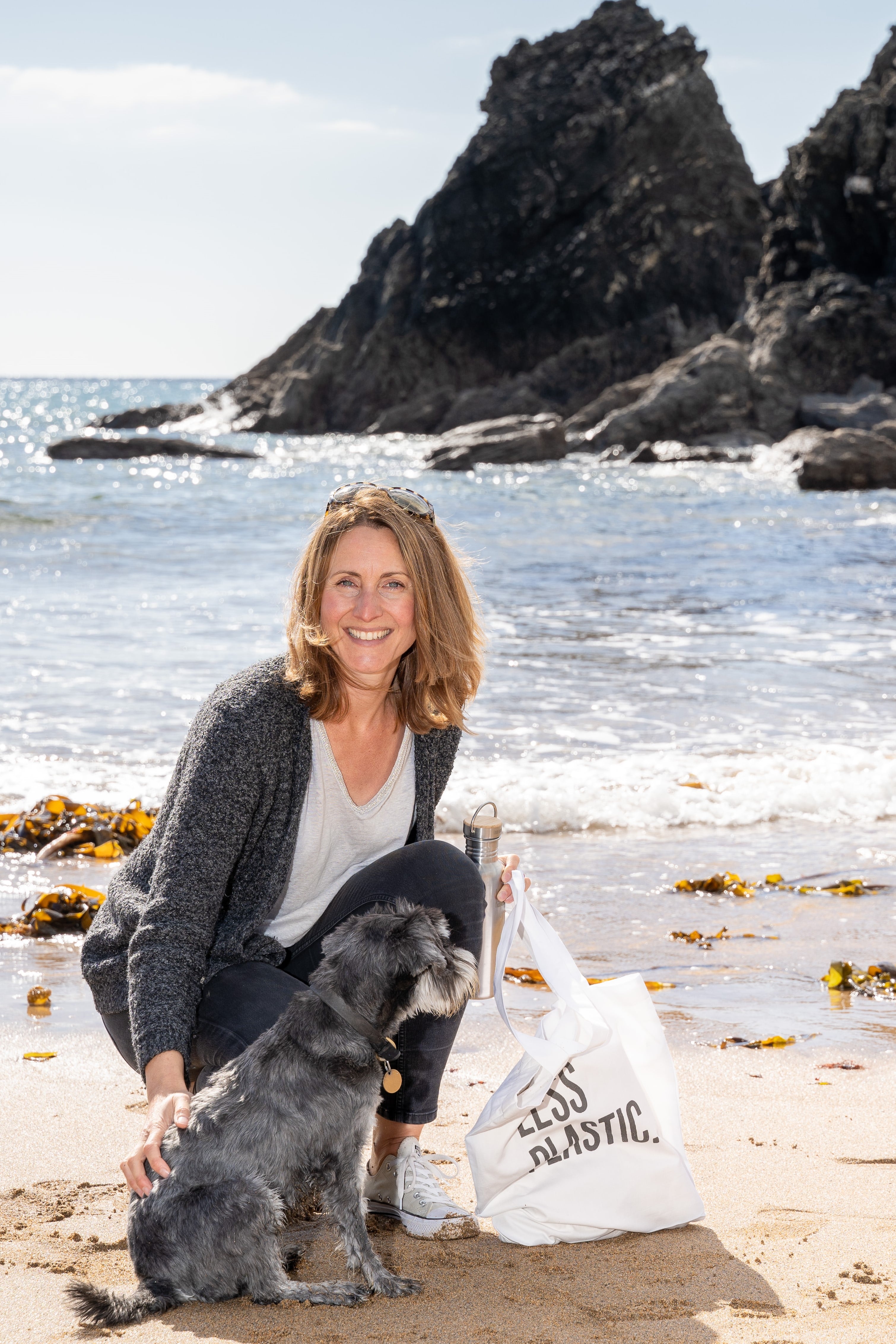 Amanda Keetley is a professionally qualified Marketing expert with over 20 years' experience, specialising in strategy and communications.
She founded Less Plastic in 2015 to raise awareness of the ocean plastic crisis and inspire individuals, organisations & communities around the world to use less plastic. She has brought the "less plastic lifestyle" to a wide audience via her blog, infographics and social media following.
Amanda wrote the world's first book to help businesses reduce plastic waste,  called Plastic Game Changer, which features her five-step framework to accelerate plastic reductions plus invaluable insights and best practice case studies. She offers talks & workshops, consultancy and infographics to inspire positive change.
In her spare time she organises monthly community beach cleans and also loves dog walks, yoga, kayaking, snorkelling, and the thrill of running into the cold sea with no wetsuit!
You can find her on Instagram, Facebook, Twitter and LinkedIn.