We're excited to announce that Less Plastic has teamed up with Ruport Creative Agency, from Krasnodar, in Southern Russia, not far from the Black Sea. (We are a non-profit organisation from South Devon, in the United Kingdom, close to the English Channel.)
We've taken the opportunity to blend our different ideas, language, geography, and culture to create a unique way to raise awareness of the global issue of ocean plastic pollution; which of course ignores national borders.
Together we created Sounds of the Sea to echo the problem of plastic in the ocean and call on people all over the world to clean up plastic, and even more importantly, follow our strategies to reduce plastic waste.
The innovative video showcases the familiar seaside sounds of surf, seagulls, dophins, and whales – all created only using plastic.
Click here to listen to our Sounds of the Sea.
Less Plastic specialises in simple, practical ways that individuals, businesses, schools, and communities can reduce their plastic use and waste.
Our infographics have been translated into 27 languages (at time of writing) and we are currently seeking donations to fund an exciting, new Less Plastic Ambassadors global programme, to tackle plastic pollution in communities around the world.
Help us clean the world's oceans so only the sounds of the sea remain. You can make a monthly, or one-time donation here.
Click here to listen to our Sounds of the Sea.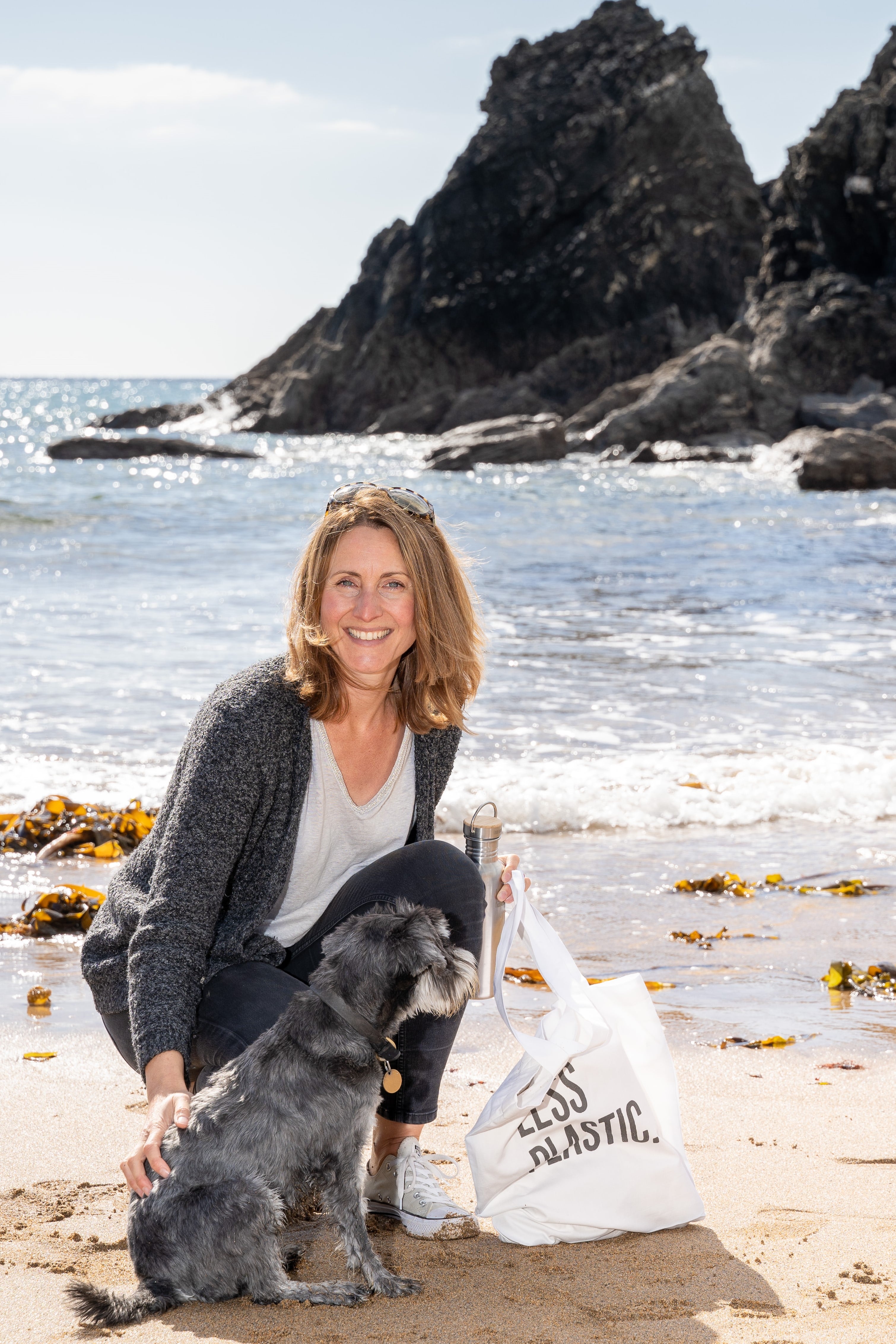 Amanda Keetley is a professionally qualified Marketing expert with over 20 years' experience, specialising in strategy and communications.
She founded Less Plastic in 2015 to raise awareness of the ocean plastic crisis and inspire individuals, organisations & communities around the world to use less plastic. She has brought the "less plastic lifestyle" to a wide audience via her blog, infographics and social media following.
Amanda wrote the world's first book to help businesses reduce plastic waste,  called Plastic Game Changer, which features her five-step framework to accelerate plastic reductions plus invaluable insights and best practice case studies. She offers talks & workshops, consultancy and infographics to inspire positive change.
In her spare time she organises monthly community beach cleans and also loves dog walks, yoga, kayaking, snorkelling, and the thrill of running into the cold sea with no wetsuit!
You can find her on Instagram, Facebook, Twitter and LinkedIn.