Do you run a hospitality business and want to use less plastic?
Are you confused about the alternatives and their true eco-merits?
Are you concerned about whether any changes would be affordable to your business?
Or maybe you've already taken positive steps, and want to promote them to inspire your customers and the wider community, whilst maximising sales opportunities and long-term loyalty from eco-conscious customers?
Our Hospitality Training & Marketing pack is designed to enable you to make sound decisions and rapid progress to make your journey to using less plastic as effortless as possible.
Following recent high profile media coverage, and the hugely popular Blue Planet 2 series, plastic pollution is high on your customer's agenda. It's probably high on yours too.
Single-use plastic, in particular, has been recognised as a key contributor to the crisis unfolding in our oceans, due to the vast quantities used and thrown away daily, and the mismatch between its use-span and life-span – used for minutes and destined to negatively impact the environment for centuries.
This situation presents businesses with a new choice:
to risk appearing to carelessly add to the problem with 'business-as-usual' practices
OR
to seize this new opportunity to stand out and be noticed for all the right reasons: taking responsibility for the plastic waste your business generates, taking steps to consciously reduce your plastic use, and communicating these changes in a positive way to inspire your customers and your wider community to use less plastic too.
The Less Plastic Hospitality Training & Marketing pack includes:
An easy-to-use, step-by-step training guide that summarises the alternatives that will enable your hospitality business to use less plastic
A clear action plan and simple checklist to enable you to implement the training as quickly and effortlessly as possible
A useful measurement tool so you can track the business and environmental benefits of using less plastic, monitoring the impact of your actions
Inspiration and ideas for making further changes to reduce your business plastic waste in the future (or straight away if you're ready!) – tailored especially for the hospitality sector
PLUS our hugely popular, highly visual, ready-made posters & postcards to help you promote all your great work! For use on your premises and on your website and social media channels
**You'll also discover the unexpected benefit of using less plastic is that your business will save money – by reducing or eliminating the disposable items you offer, and paying less to have your business waste taken away, you'll create a WIN-WIN scenario for you and the oceans!**
Order your Less Plastic Hospitality Training & Marketing pack today!
#BeTheChange #GreenHospitality #PassOnPlastic #UseLessPlastic #LessOceanPlastic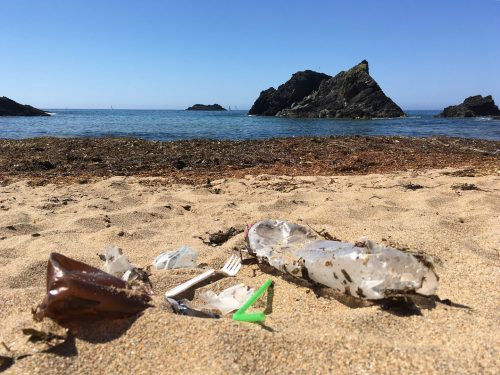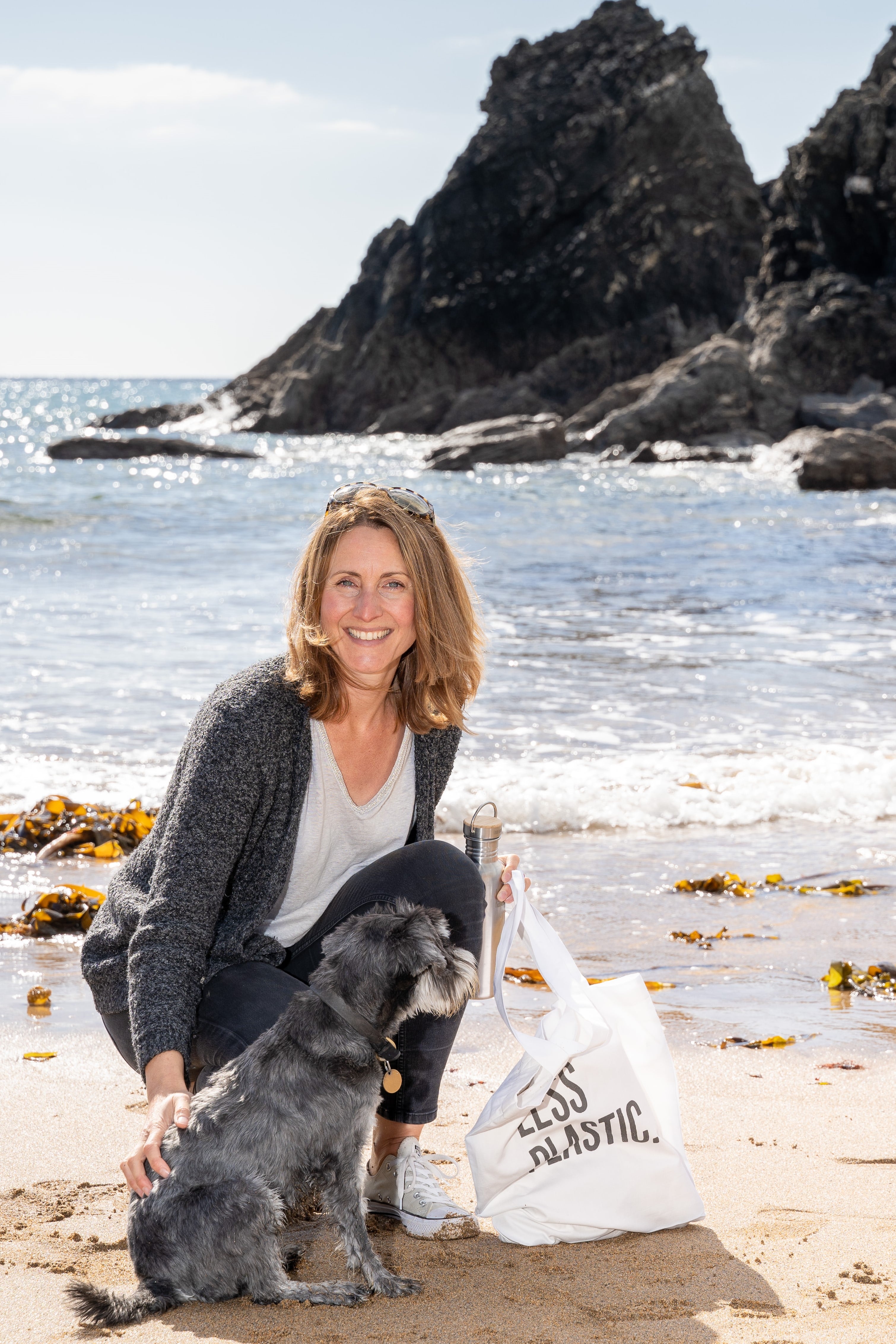 Amanda Keetley is a professionally qualified Marketing expert with over 20 years' experience, specialising in strategy and communications.
She founded Less Plastic in 2015 to raise awareness of the ocean plastic crisis and inspire individuals, organisations & communities around the world to use less plastic. She has brought the "less plastic lifestyle" to a wide audience via her blog, infographics and social media following.
Amanda wrote the world's first book to help businesses reduce plastic waste,  called Plastic Game Changer, which features her five-step framework to accelerate plastic reductions plus invaluable insights and best practice case studies. She offers talks & workshops, consultancy and infographics to inspire positive change.
In her spare time she organises monthly community beach cleans and also loves dog walks, yoga, kayaking, snorkelling, and the thrill of running into the cold sea with no wetsuit!
You can find her on Instagram, Facebook, Twitter and LinkedIn.