Plastic pollution is a global emergency that is compounding daily. Our throwaway culture is filling our oceans with plastic waste; devastating marine wildlife and disrupting fragile ecosystems. Meanwhile, the potentially disastrous human health consequences are only just beginning to emerge.
The only way to stem the flow is to stop plastic pollution at source, by learning to live and work with less plastic.
Less Plastic is a grassroots organisation that specialises in simple, practical ways individuals, businesses, schools, and communities can reduce plastic usage and waste.
We're excited to announce that Less Plastic has relaunched as a non-profit CIC (Community Interest Company) to attract funds to deliver TWO new global impact programmes, targetting plastic waste and nature regeneration.
Since initially launching in 2015, we have:
built a global social media following of over 300K people who want to make a difference to plastic pollution, across Instagram, Facebook & Twitter
attracted an average of 10K monthly visitors to our website, enabling us to rank number 1 on Google & Ecosia for the organic search term 'less plastic'
created 12 infographic designs (in 28 languages) – highlighting simple, practical steps to live and work with less plastic – and sent them to over 40 countries
written the world's first book to help businesses reduce plastic waste, 'Plastic Game Changer'
spoken at over 50 events – including corporate talks, workshops, expert panels, networking clubs, webinars, schools, and community groups – to share our plastic waste reduction strategies
organised over 30 community beach cleans clearing an estimated 2.5 tonnes of plastic pollution from our shores
created a collection of inspirational, eco-friendly, ethical T-shirt designs in collaboration with Teemill, for Plastic Activists to wear with pride
and collaborated with hundreds of like-minded people and organisations who are also passionate about stemming the flow of plastic pollution
Less Plastic is a small, efficient, results-driven team that has achieved all of the above with very small budgets and huge amounts of passion for protecting our oceans and nature.
The team is now fundraising to roll-out a Global Ambassador programme, to convert ocean plastic awareness into measurable plastic reductions in businesses and communities around the world.
We're also planning a #MoreNature campaign to provide businesses and communities with strategies that go beyond doing 'less bad'; striving for the more aspirational goal of incorporating 'more good' into core business activities, by highlighting actions that will restore nature.
We are actively seeking partners, sponsors, impact investors and philanthropists who are keen to support an organisation that is making a measurable, practical, positive impact on the ocean plastic crisis.
100% of revenue raised funds our plastic waste reduction and nature regeneration projects. 
Less Plastic CIC is a UK-based non-profit with a large global social media following. Our mission is to have less plastic on our planet.
We inspire positive behaviour change to reduce plastic waste among individuals, businesses and communities via education, modelling, sharing strategies, and creating new social norms.
We do this through various activities including our infographics and other educational resources, 'Plastic Game Changer' book, talks, workshops, consultancy services, and our global impact programs.
If you like our work and would like to support us in any way, please get in touch, or you can make a one-time or monthly donation here.
To keep up to date with Less Plastic news, sign up here.
#LessPlastic #LessOceanPlastic #PlasticGameChanger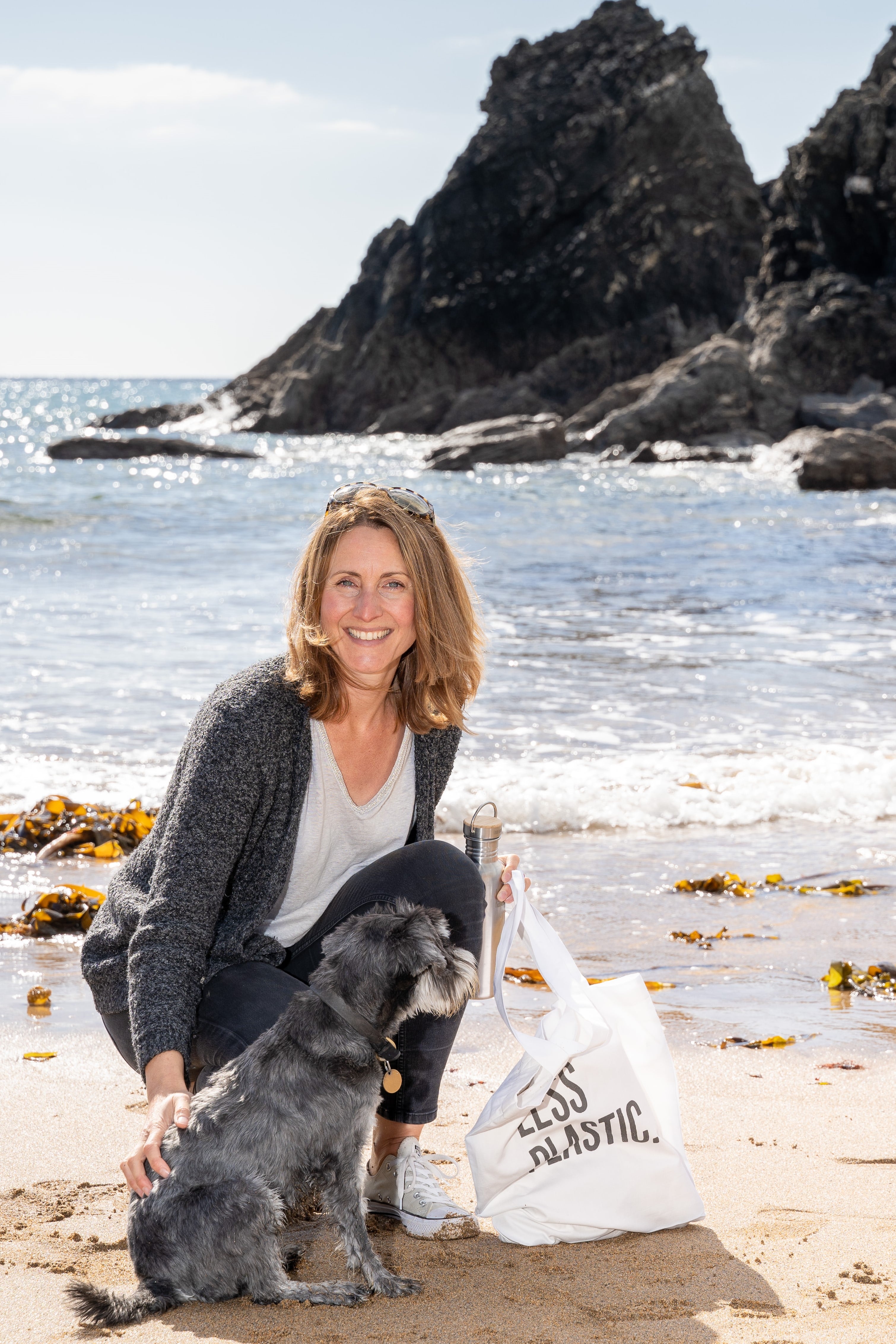 Amanda Keetley is a professionally qualified Marketing expert with over 20 years' experience, specialising in strategy and communications.
She founded Less Plastic in 2015 to raise awareness of the ocean plastic crisis and inspire individuals, organisations & communities around the world to use less plastic. She has brought the "less plastic lifestyle" to a wide audience via her blog, infographics and social media following.
Amanda wrote the world's first book to help businesses reduce plastic waste,  called Plastic Game Changer, which features her five-step framework to accelerate plastic reductions plus invaluable insights and best practice case studies. She offers talks & workshops, consultancy and infographics to inspire positive change.
In her spare time she organises monthly community beach cleans and also loves dog walks, yoga, kayaking, snorkelling, and the thrill of running into the cold sea with no wetsuit!
You can find her on Instagram, Facebook, Twitter and LinkedIn.